Protein:
Method: Stovetop, Dutch Oven
Jump to Recipe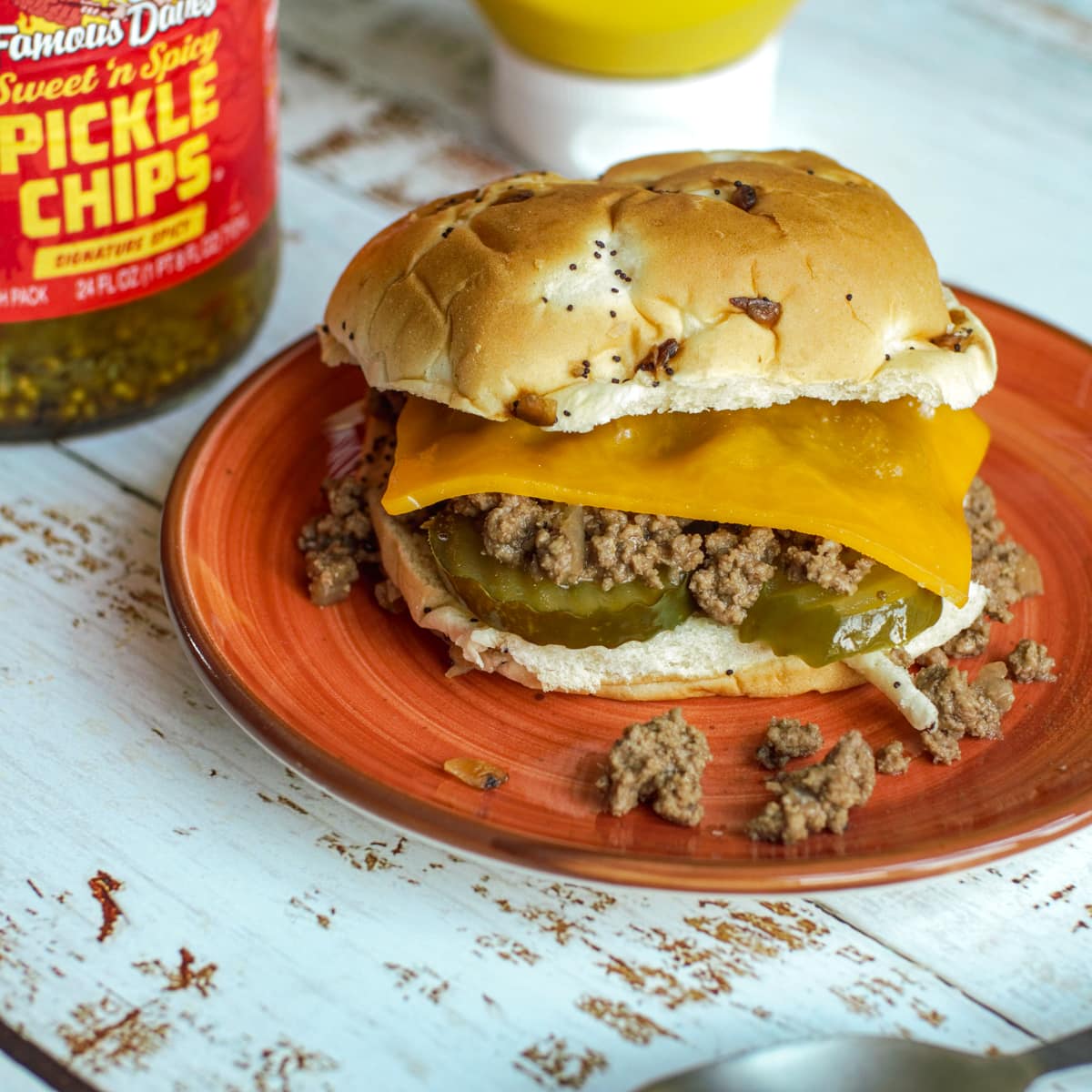 Nu-Way Crumbly Burgers were a classic in Wichita, where I grew up. There were several locations of this local chain serving up these delicious loose meat sandwiches. Similar to Bierocks, it was not until I moved away from home that I realized that is was more of a regional specialty and not a dish commonly found everywhere. Thankfully these loose meat beef burgers are super easy to make and this Dutch oven recipe makes it easy to make the Nu Way crumbly burgers for a crowd.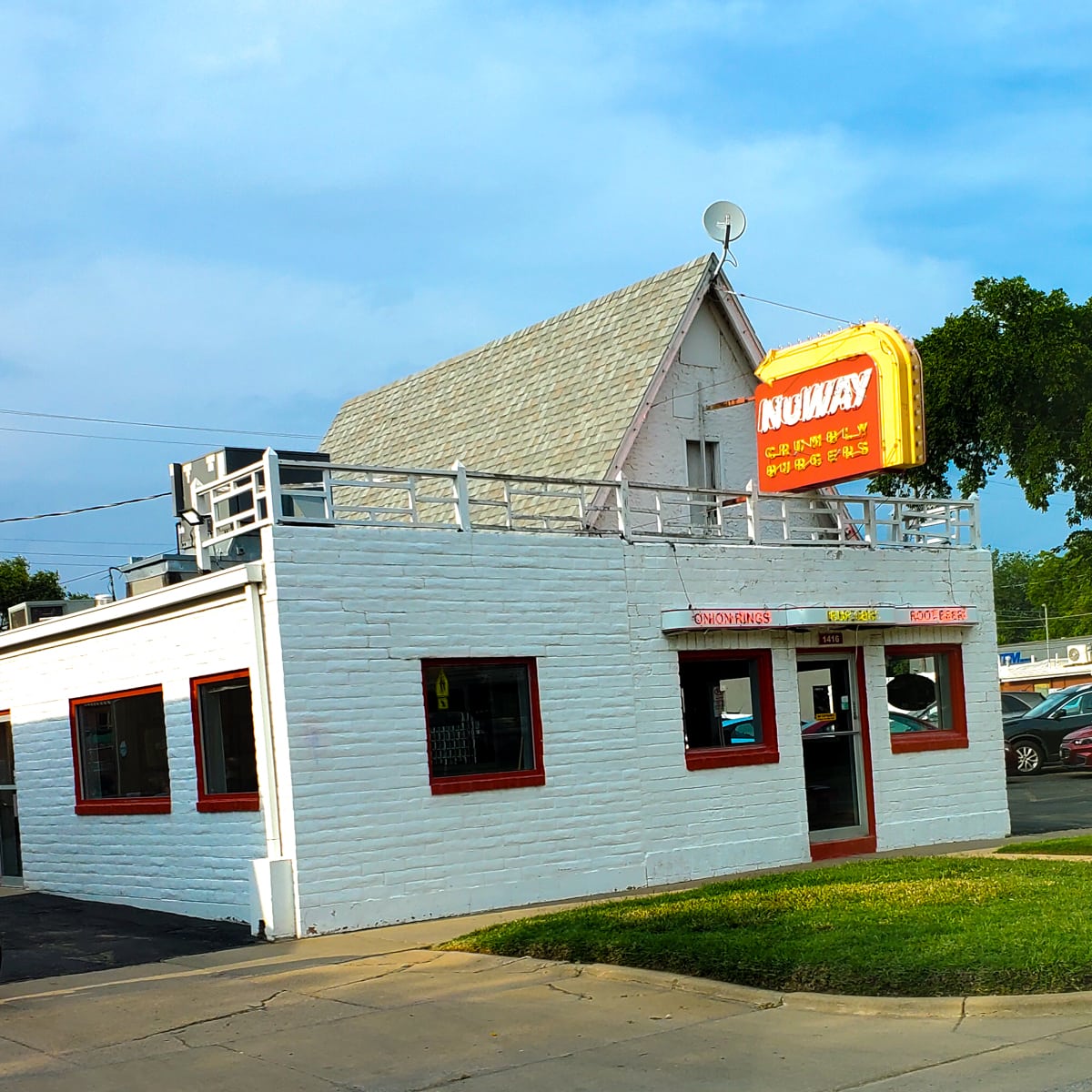 Making Loose meat sandwiches for a crowd is super simple and this is one of our go to Dutch oven recipes for an easy campout meal with Scouts or even a family get together. The Crumbly burgers can be made ahead of time and the meat can be kept warm until everyone is ready to eat.
What is the difference between an Iowa Maid Rite and a Nu Way Crumbly Burger?
While they are more commonly known as Maid Rite sandwiches, these loose meat burgers are essentially the same thing. Both sandwiches are made with seasoned ground beef, that is simmered until cooked and served burger style with mustard and pickles. In Kansas you will more commonly hear then called Nu-Ways or crumbly burgers, while in Iowa they are known as Maid Rites. There are other regional names as well such as a Tavern Sandwich.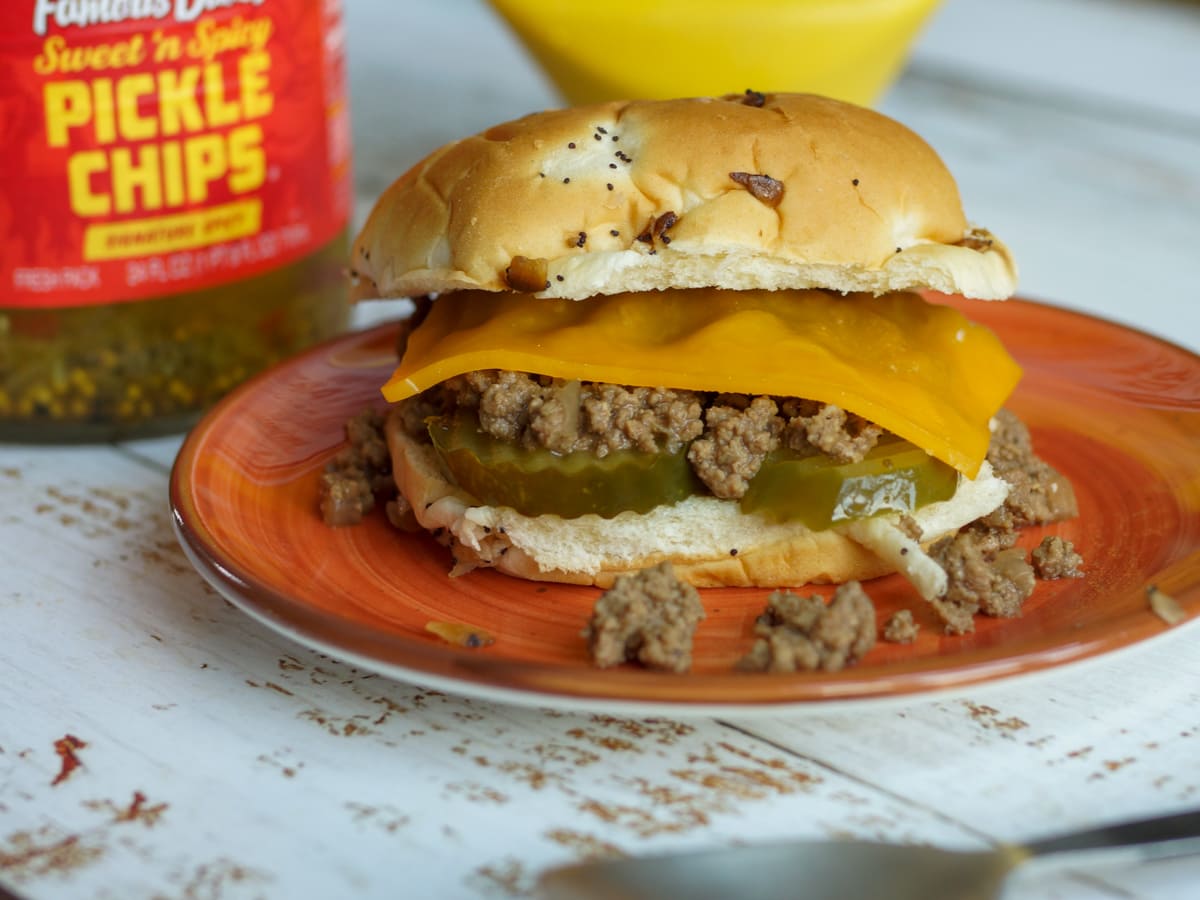 Making the Dutch Oven Loose Meat Sandwich
To make the Maid Rite Burgers you will need ground beef, mustard, beef broth, Worcestershire sauce, apple cider vinegar, paprika, salt, pepper, and a white onion.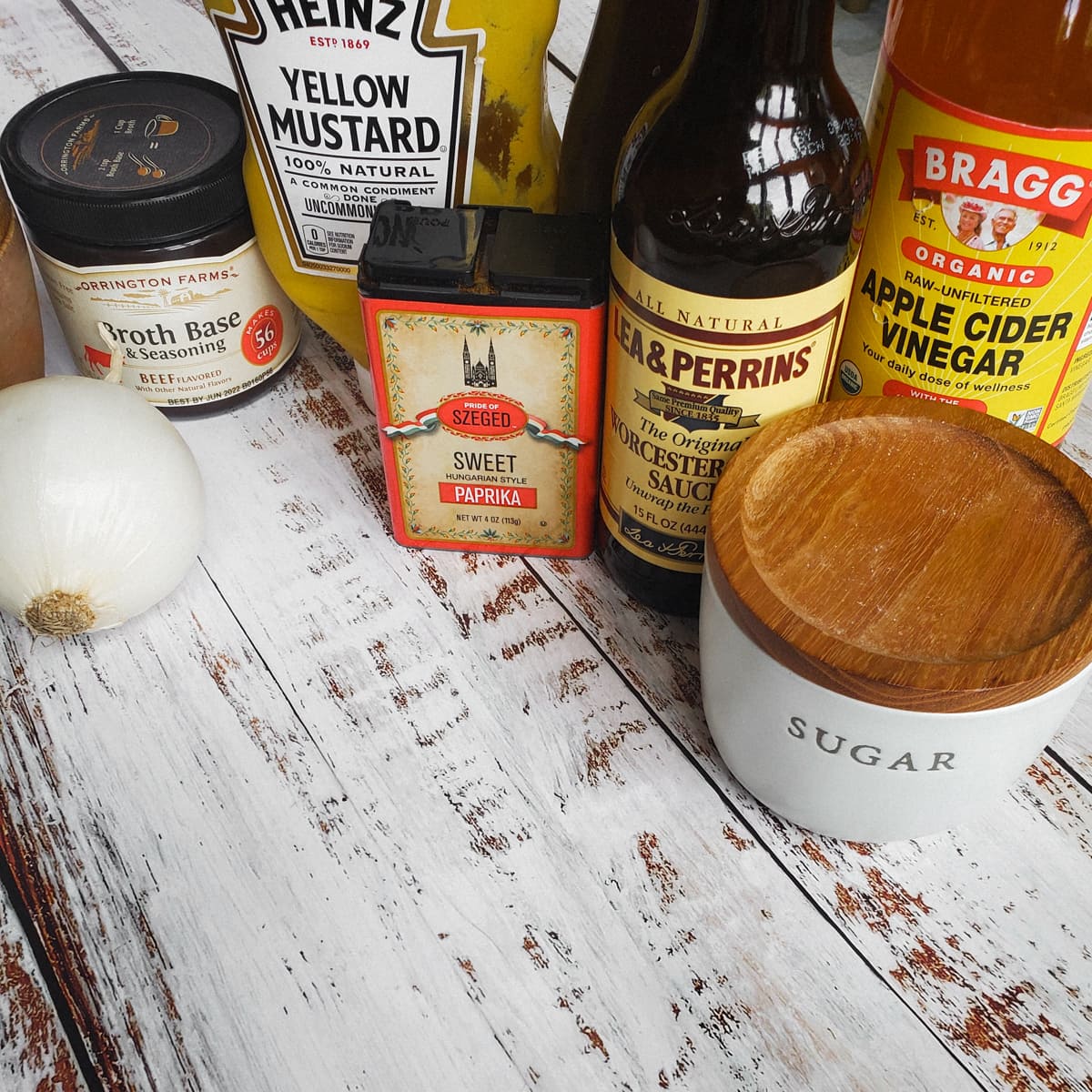 Prep Your Ingredients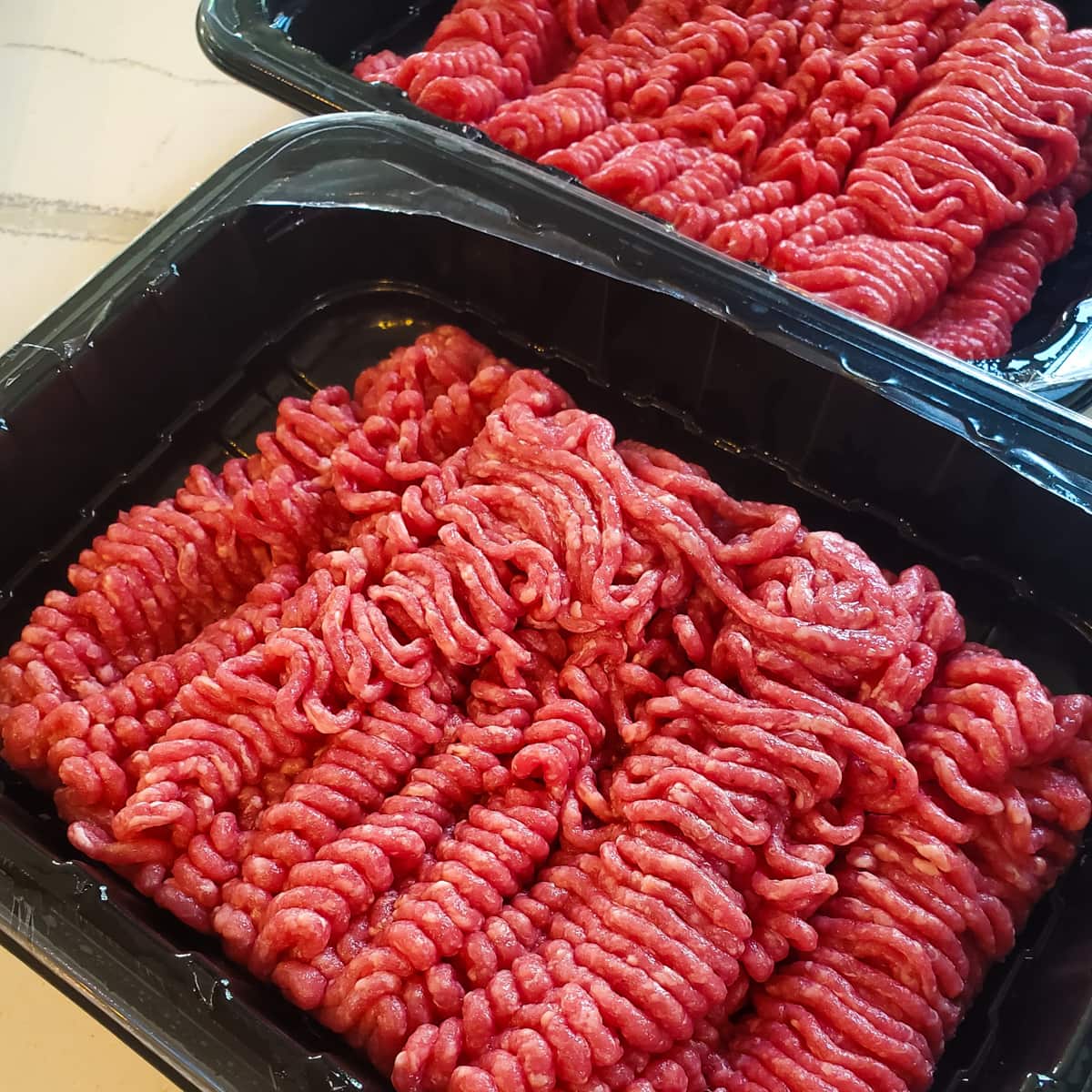 Prepare your ingredients by finely dicing the onion. We prefer a very fine dice for these Tavern sandwiches, but slice your onion according to your preference.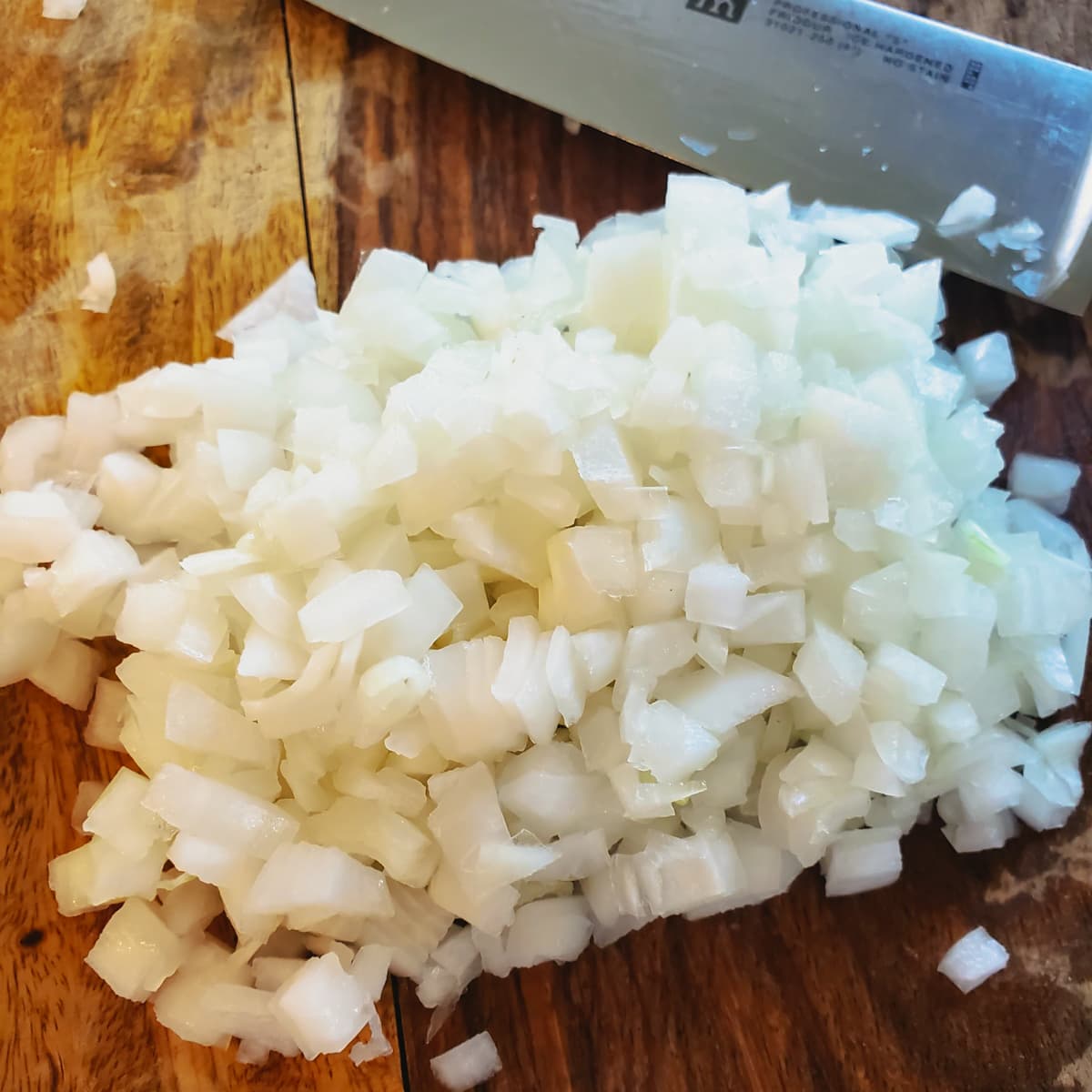 Cook the Ground Beef and Diced Onion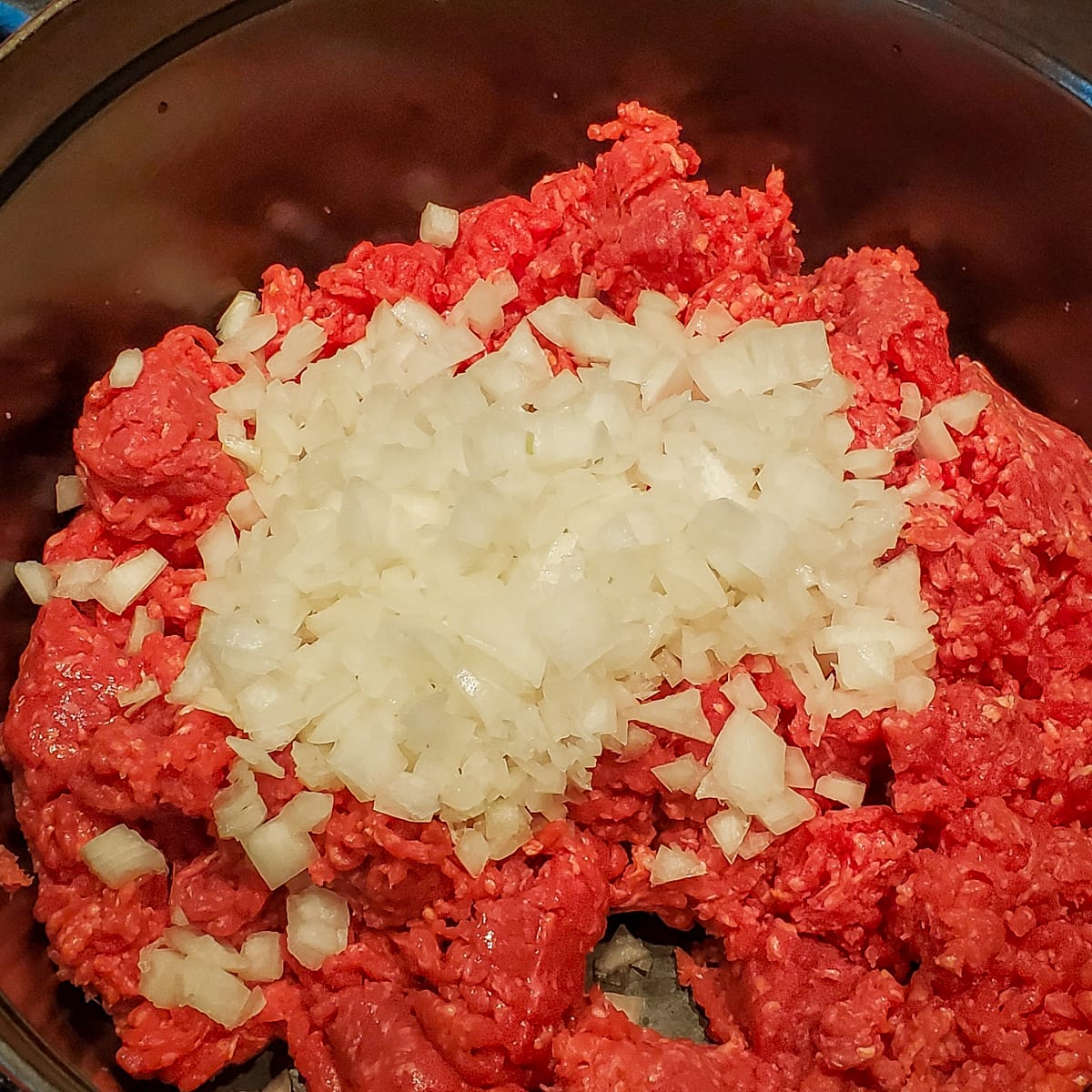 Start by cooking the ground beef and onion in the Dutch oven, over medium heat, for about 5 minutes. You want the beef just beginning to brown and the onion starting to soften. At this point you can drain any fat from the Dutch oven, if desired, or leave the meat undrained.
Add remaining ingredients and simmer
Next, add in the mustard, spices, Worcestershire sauce, apple cider vinegar, and beef broth. Stir until well combined and bring to a simmer. Simmer over a low heat, covered, for about 30 minutes then stir and partially cover and continue to simmer for about 30 more minutes, or until most of the liquid has been absorbed or evaporated.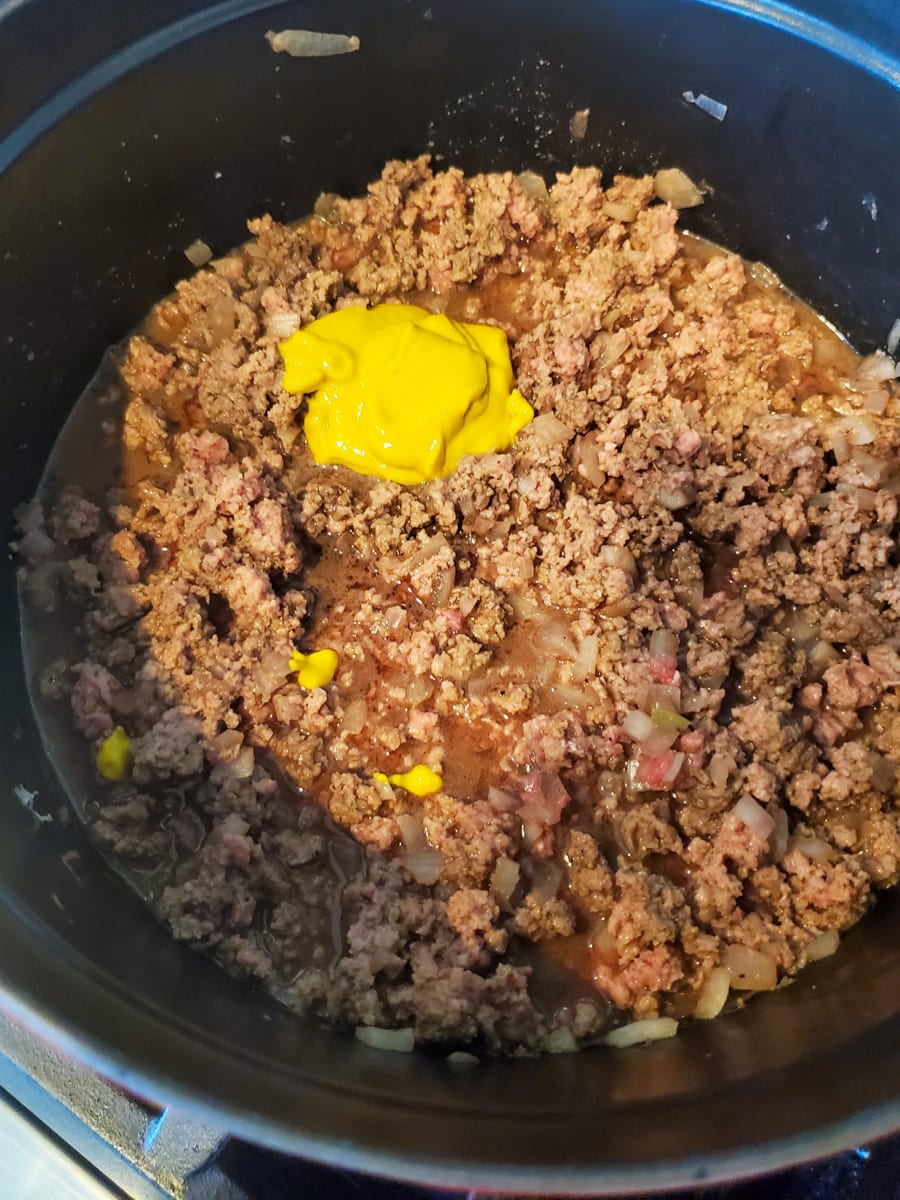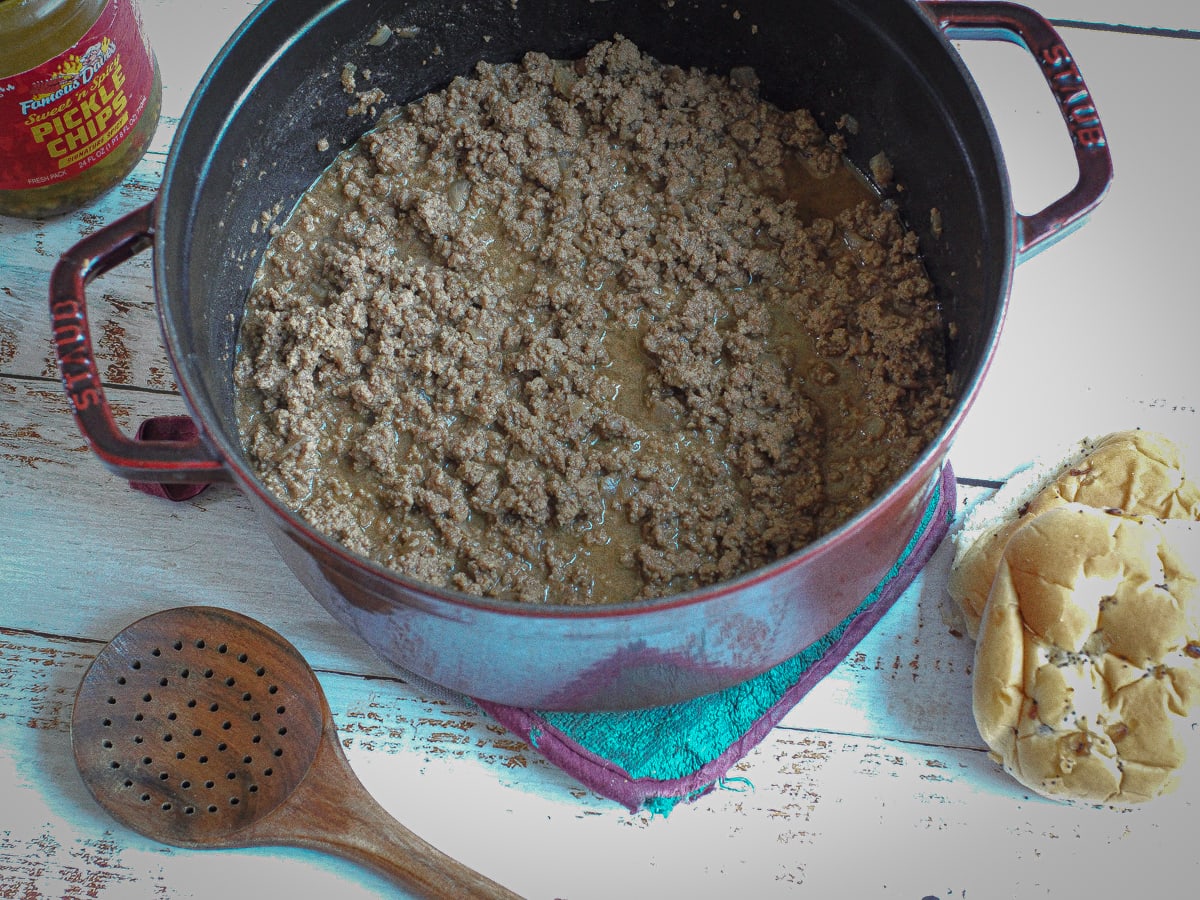 Serving the Loose Meat Tavern Sandwiches
To serve your homemade Maid Rite sandwiches, spread yellow mustard on both sides of a burger bun and place 2 pickles (or more) on the bottom bun.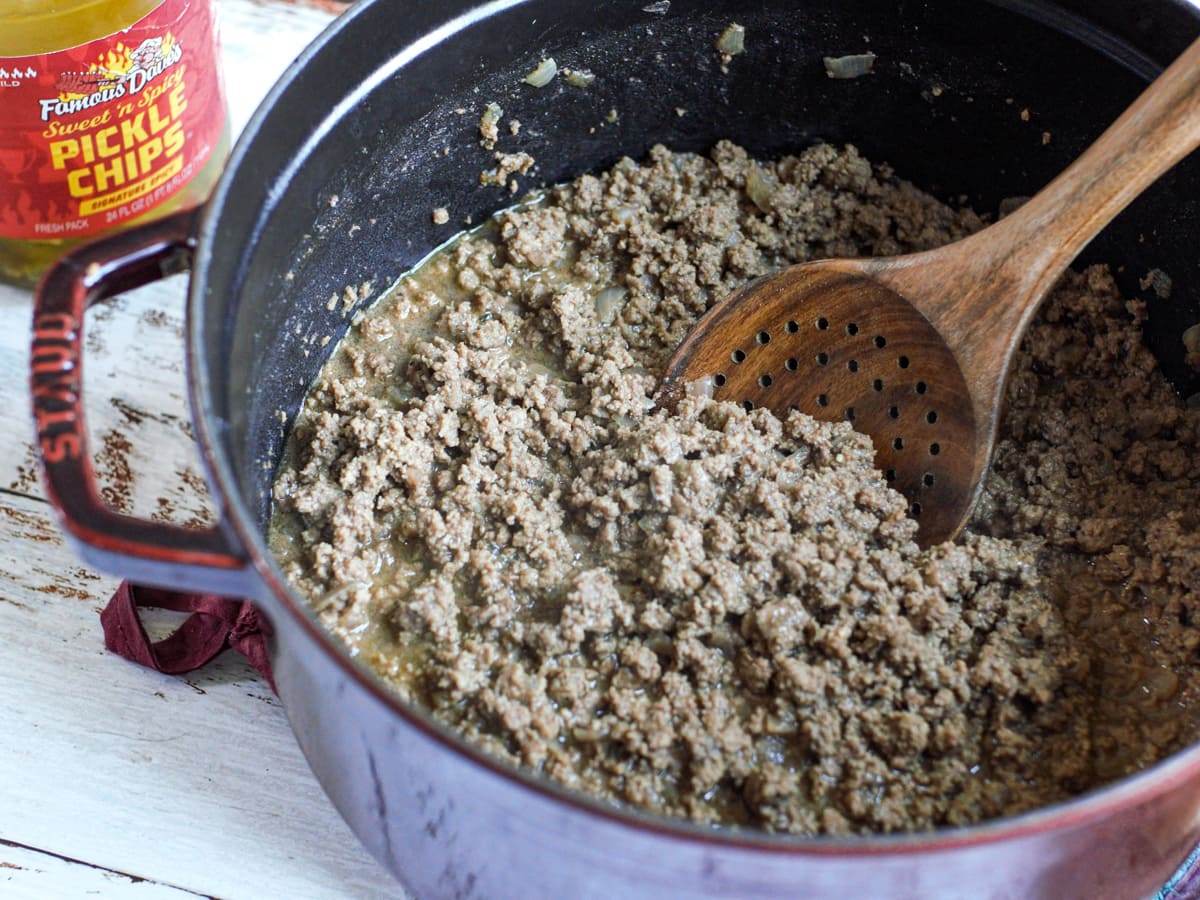 Top with the loose meat mixture and, if desired, top with a slice of cheddar or American cheese. Repeat with the remaining sandwiches and enjoy your Nu Way style crumbly burger.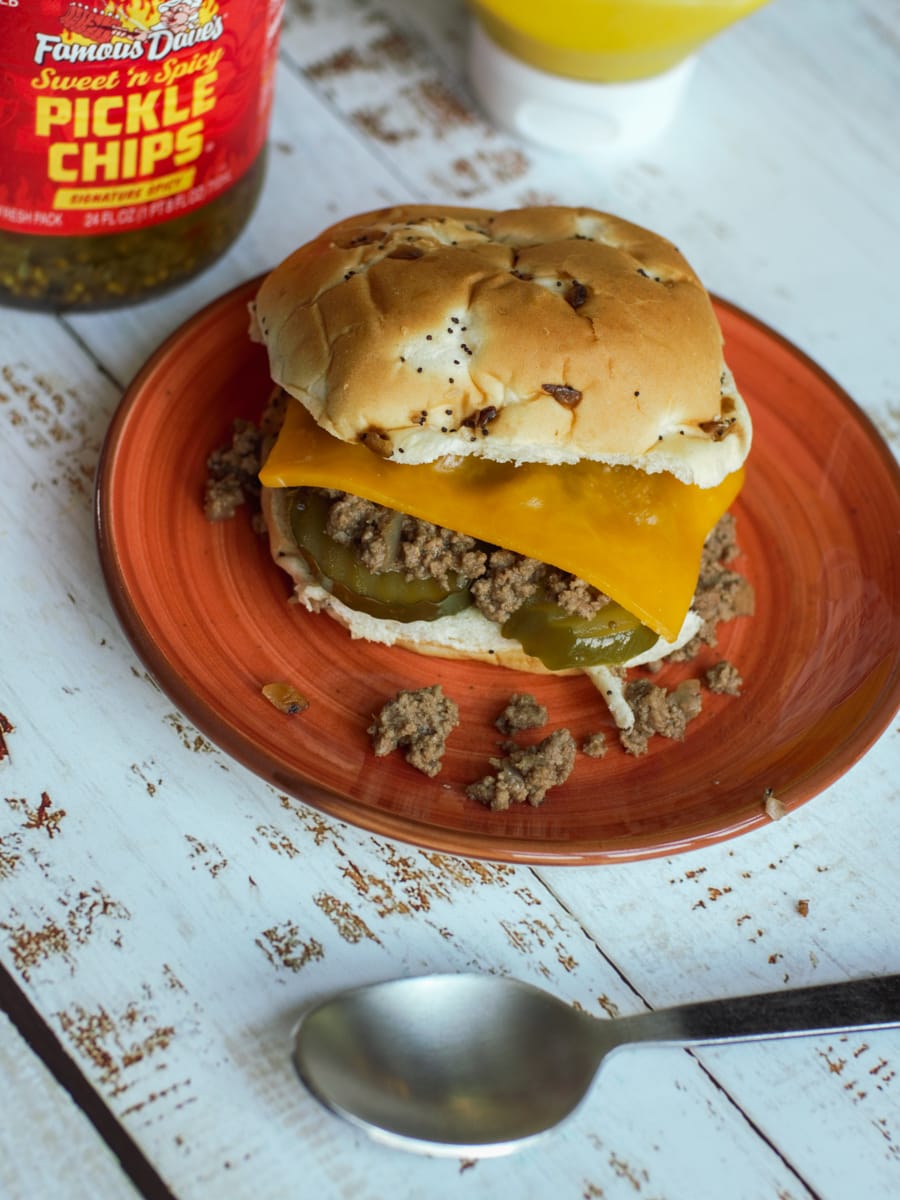 What to Serve with Loose Meat Sandwiches
Nu-Way loose meat burgers are traditionally served with curly fries or onion rings and a frosty mug of root beer. If you really want to indulge, a root beer float is the way to go. In Iowa, you will typically see Maid Rite burgers served with fries, chips, or cheese curds.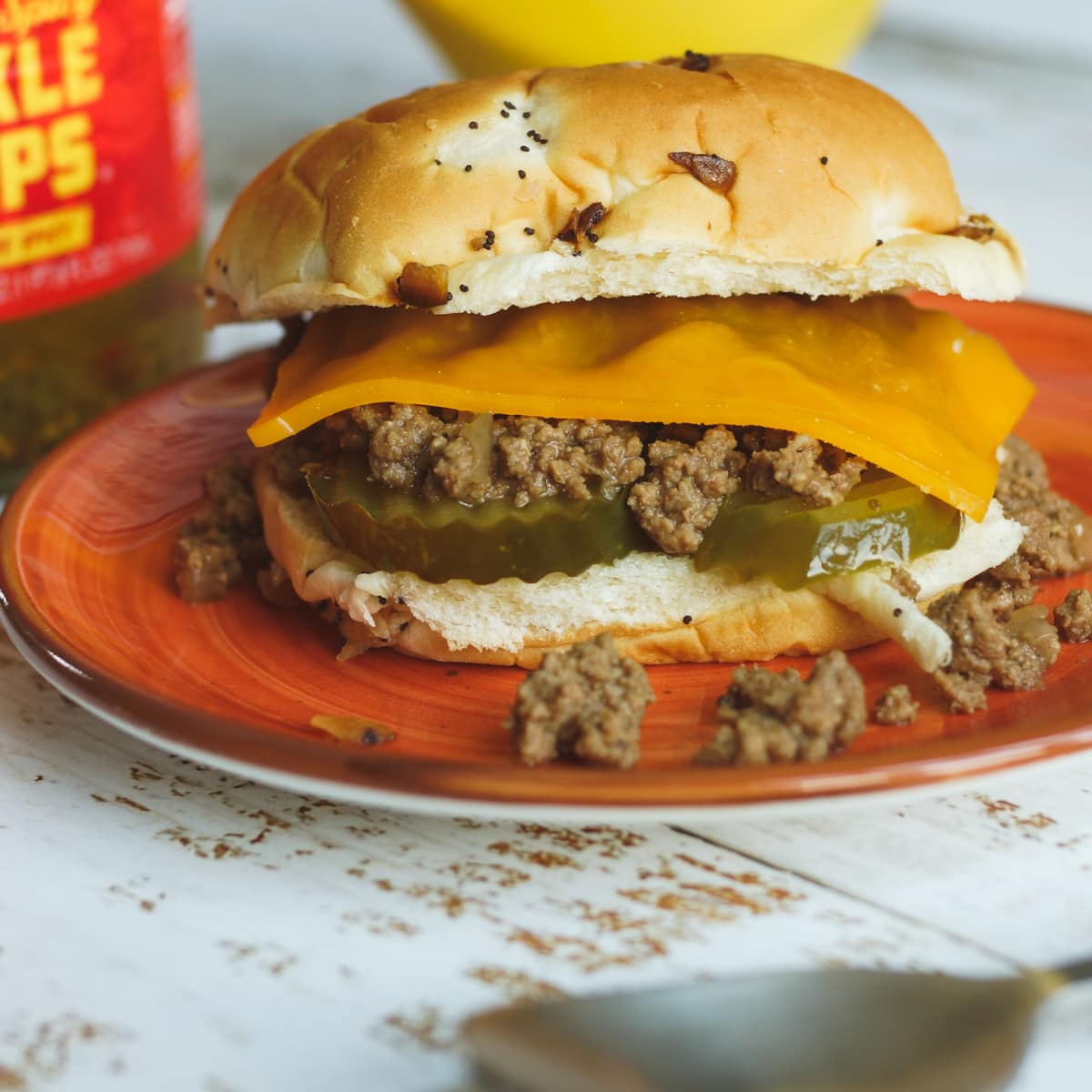 When we make Maid Rite sandwiches at home, we typically serve them with our Always Crispy French Fries. They also go great with our Grilled Endive Salad with Poppy Seed Dressing, Smoked Au Gratin Potatoes, Simple Guinness Beer Bread, or a glass of Blueberry Moscow Mule.
For more of the best hamburger recipes, be sure to check out some of our favorites:
If you don't feel like cooking, then check out our list of Best Burgers in Kansas City.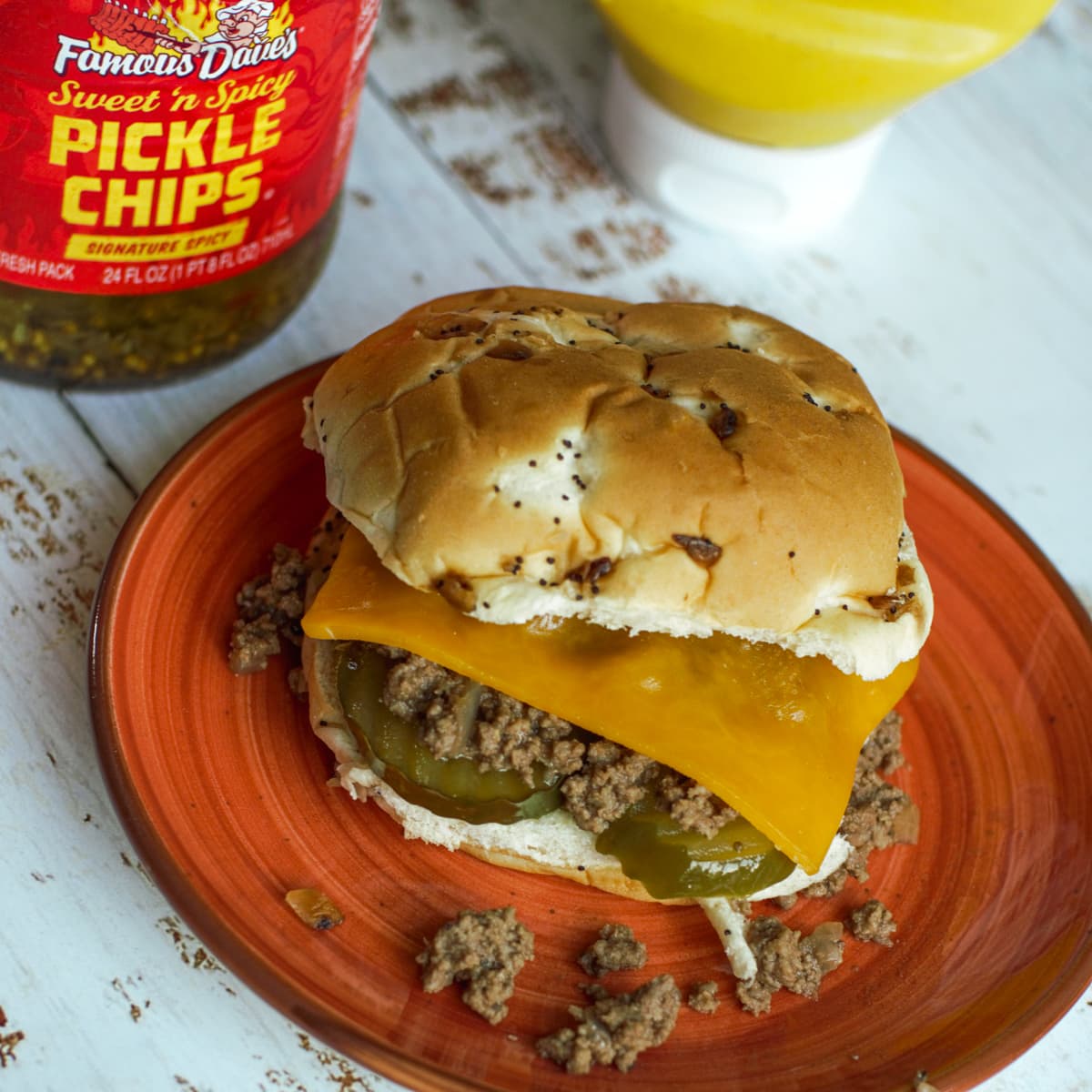 Thank you for taking the time to visit our blog. If you tried and enjoyed our recipe please share with others and please leave us a comment and review. We also love to see your pics so don't forget to tag us @Carne_Diem_Culinary or #CarneDiemBlog. To be notified of future recipes please follow us on Facebook, Instagram, or Pinterest, or sign up for our e-mail notifications. Until next time, Carne Diem!
📖 Recipe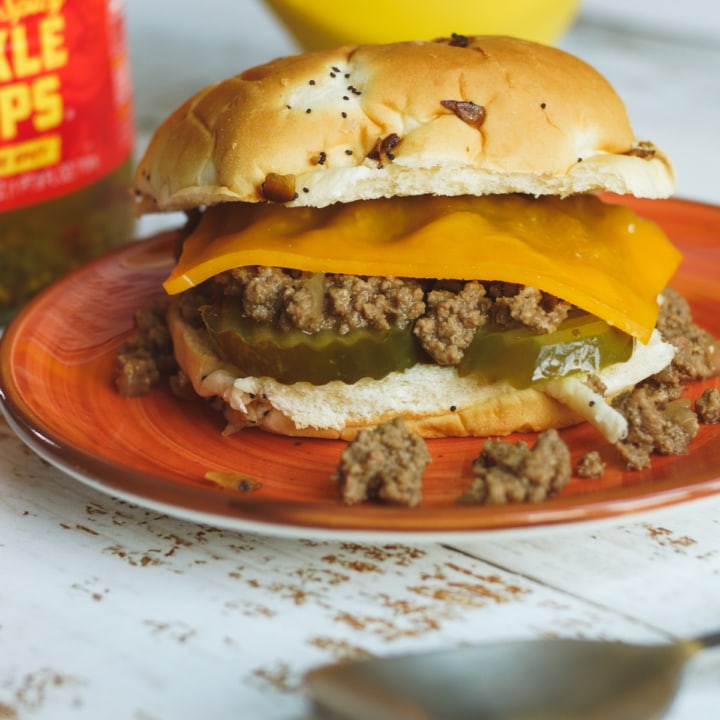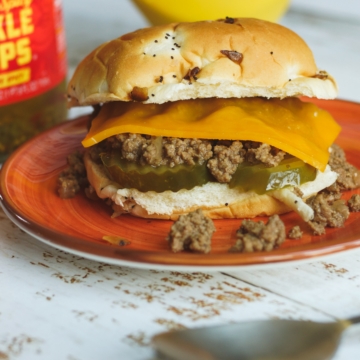 Dutch Oven Maid Rite: Iowa Style Loose Meat Sandwich
These Loose Meat Tavern Sandwiches, AKA Maid Rite, or Nu Way sandwiches, are a great quick and easy meal to make at home. This Dutch oven recipe is also a great recipe to cook up for a crowd.
Ingredients  
2

Pounds

Ground Beef

1

White Onion

Finely diced

1

Cup

Beef Broth

2

Tablespoons

Yellow Mustard

plus extra for serving

1

teaspoon

Apple Cider Vinegar

1

Tablespoon

Worcestershire Sauce

¼

teaspoon

Sweet Paprika

2

teaspoon

Sugar

2

teaspoon

Salt

1

teaspoon

Black Pepper

8

Hamburger Buns

8

Cheddar Cheese Slices

optional

16

Pickles
Instructions 
Heat your Dutch oven over medium heat and add the ground beef and diced white onion. Cook for about 3-5 minutes, until the meat is just starting to brown. If desired, drain the fat, or you can leave it undrained.

Add the remaining ingredients and stir to combine. Bring to a simmer, then cover the Dutch oven and cook for 30 minutes.

Stir the meat mixture and continue to simmer, partially covered, for 30 minutes, or until most of the moisture has been absorbed or evaporated.

Spread both hamburger buns with mustard, and top the bottom bun with a couple pickles. Top with the warm loose meat hamburger and then top with cheese. Eat while warm.
Nutrition
Calories:
440
kcal
Carbohydrates:
27
g
Protein:
25
g
Fat:
25
g
Saturated Fat:
9
g
Polyunsaturated Fat:
2
g
Monounsaturated Fat:
10
g
Trans Fat:
1
g
Cholesterol:
81
mg
Sodium:
2101
mg
Potassium:
568
mg
Fiber:
3
g
Sugar:
7
g
Vitamin A:
275
IU
Vitamin C:
5
mg
Calcium:
164
mg
Iron:
4
mg