Method: Stovetop
Jump to Recipe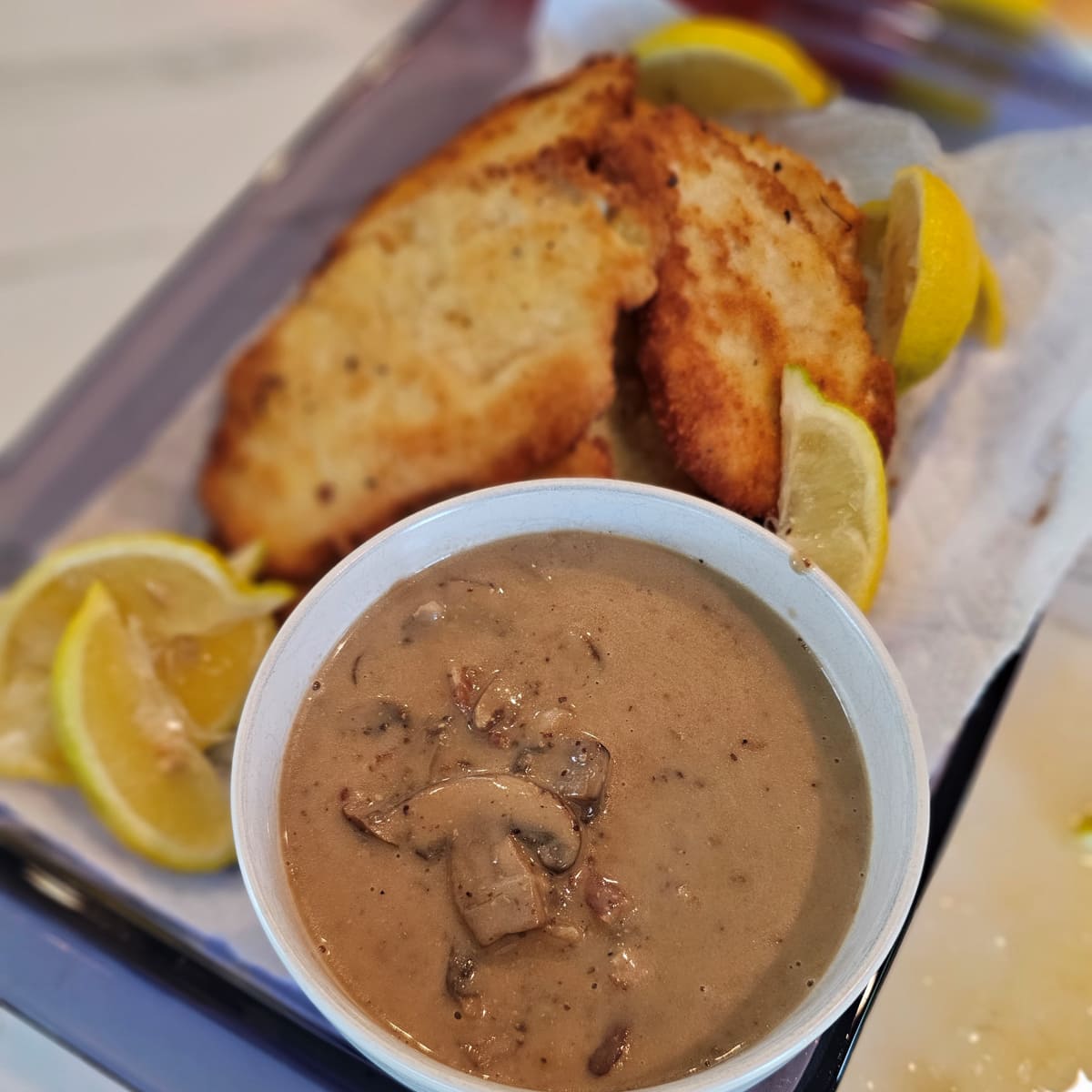 German hunter sauce, or Jager sauce, is a popular mushroom based gravy found throughout Germany. This rich and creamy mushroom sauce is most famous as the topping for Jager schnitzel, but the sauce can be used on a variety of meats and potato dishes. This German mushroom gravy recipe is incredibly simple to make and can be used to elevate your favorite German recipes.
Jager sauce translates to Hunter in German, and this sauce is the German version of the French Chasseur sauce, which also means hunter. This sauce was historically served over game meats such as venison or wild boar and contained fresh foraged mushrooms.
Making Homemade Hunter Sauce
We make our German Jager sauce with bacon, baby bella mushrooms, caramelized onion, and finish the gravy with a little heavy cream. In Germany, Hunter sauce can be found with or without cream, so it can easily be omitted if you want a non-dairy version of the sauce.
Gather and prep your ingredients for the German Mushroom Gravy
To make the Jager sauce you will need fresh mushrooms, butter, bacon, garlic, beef broth, stone ground mustard, flour, Worcestershire sauce, and onion.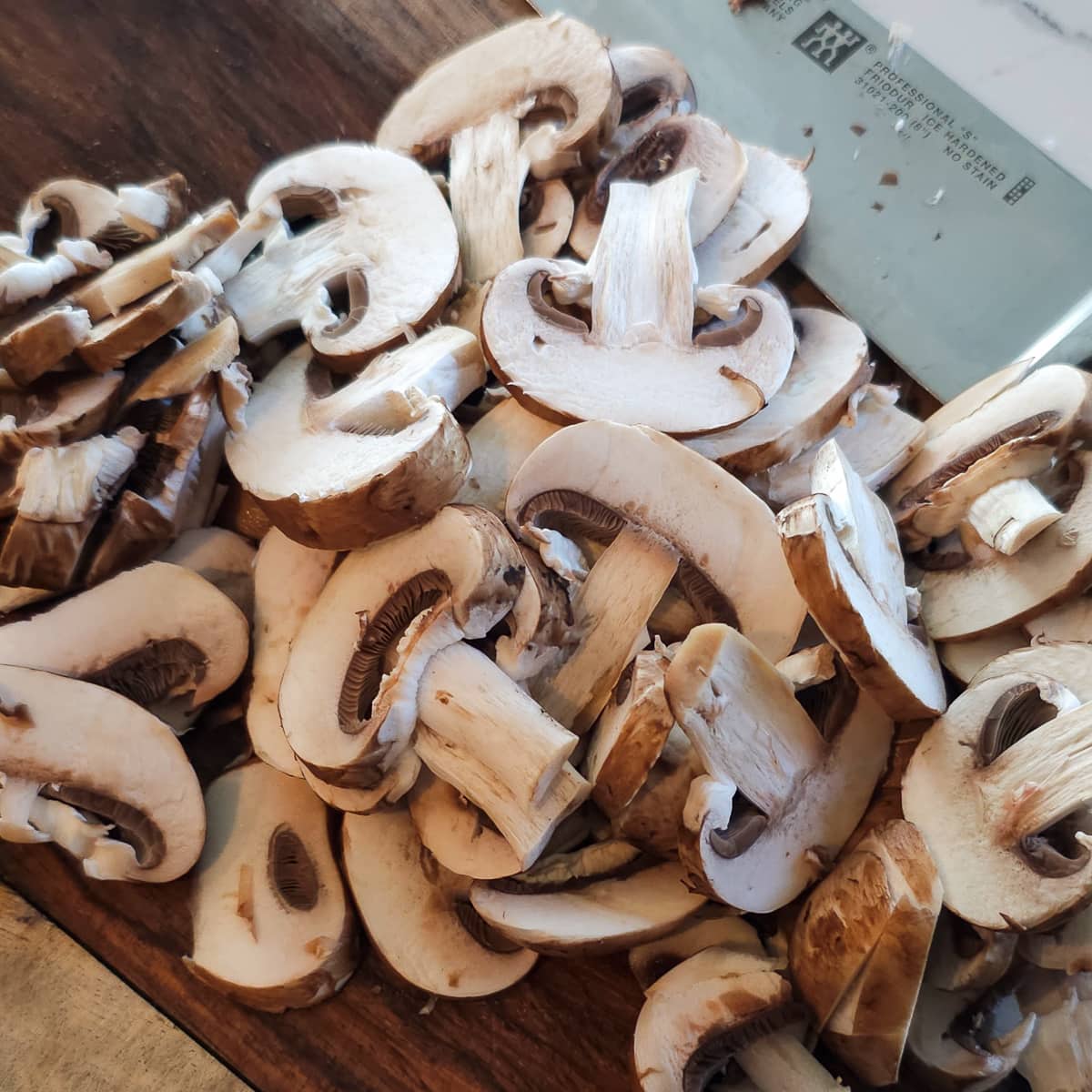 To prep the sauce thinly slice the onion. Thoroughly rinse and then slice the mushrooms.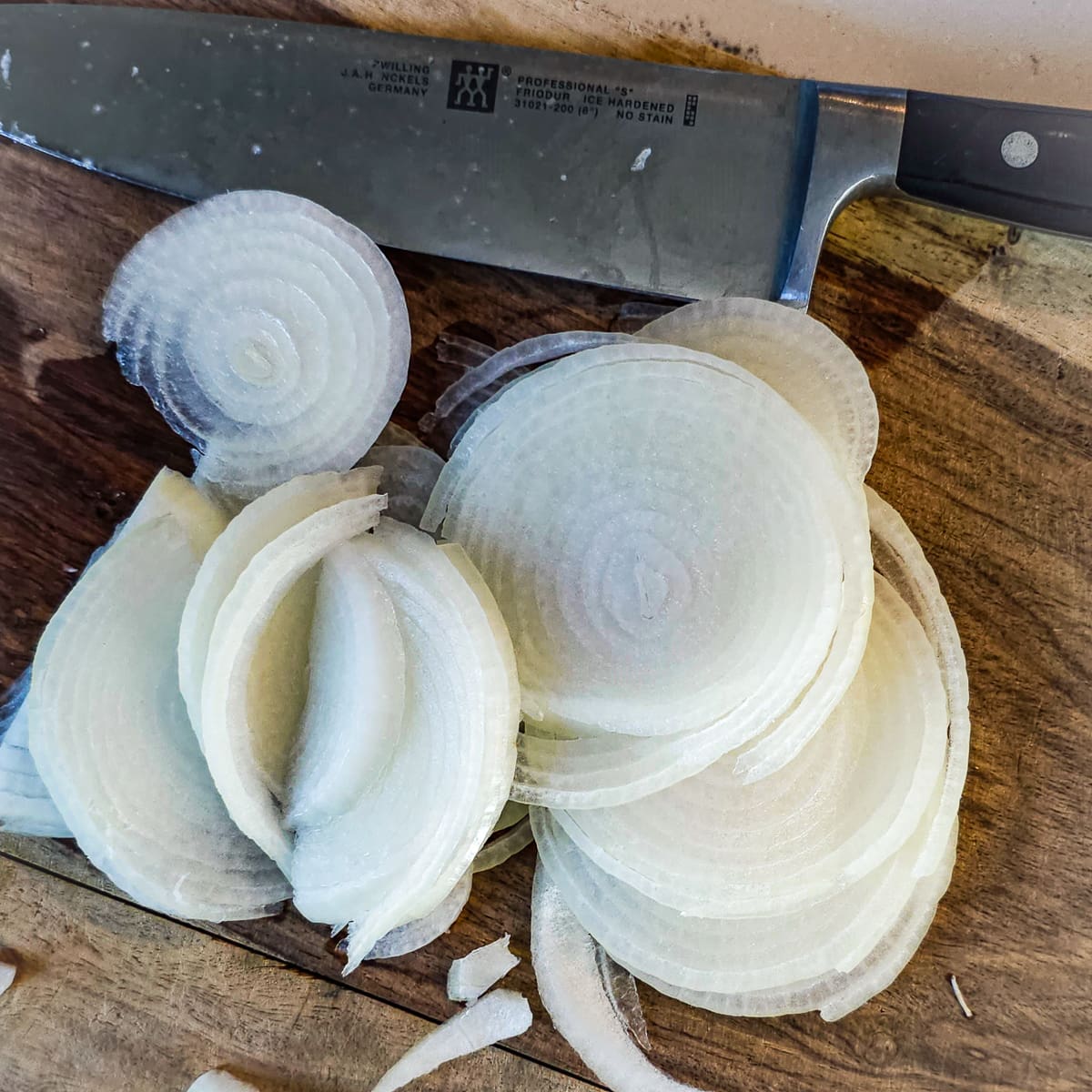 What are the best mushrooms for German Hunter Sauce
Due to their mild taste, champignons (white button mushrooms) are a commonly used mushroom for the Jager sauce. Baby bells or crimini mushrooms are our favorite mushroom to use in the gravy, however, as they are more mature mushrooms and provide a greater depth of flavor in the sauce.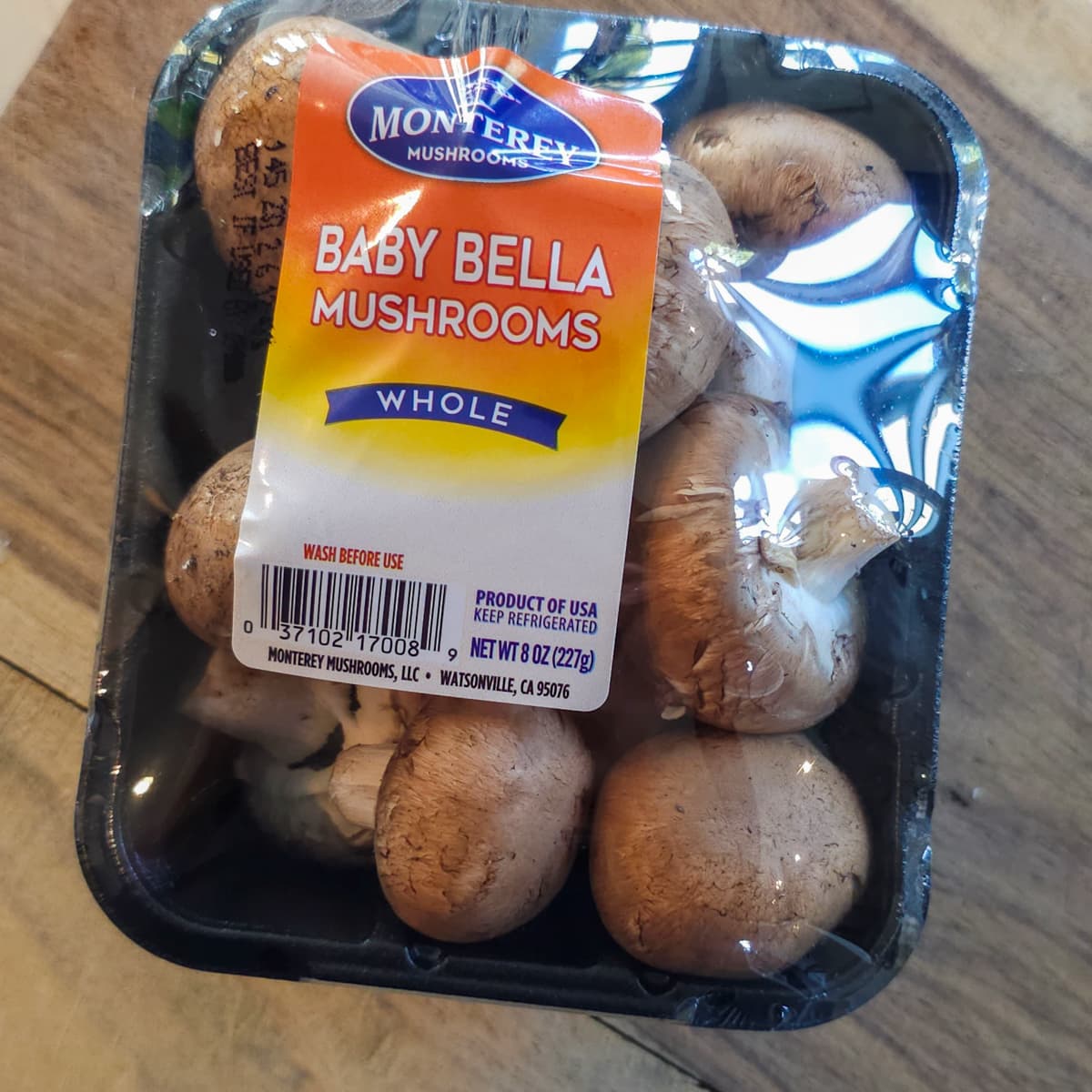 Cook the bacon and sauté the onions
Heat a saucepan over medium heat, then add the diced bacon. Cook until the bacon in just beginning to brown.
Next, add the butter to the saucepan. Once the butter has melted, add the onion to the pan and sauté until the onions begin to darken and caramelize, stirring frequently. Once the onions have started to brown, add the minced garlic and cook for 1 additional minute.
Next, add in the sliced mushrooms and cook for 5-6 minutes, until the mushrooms have softened. Dust the cooked mushrooms and onion with the flour and stir briefly to combine.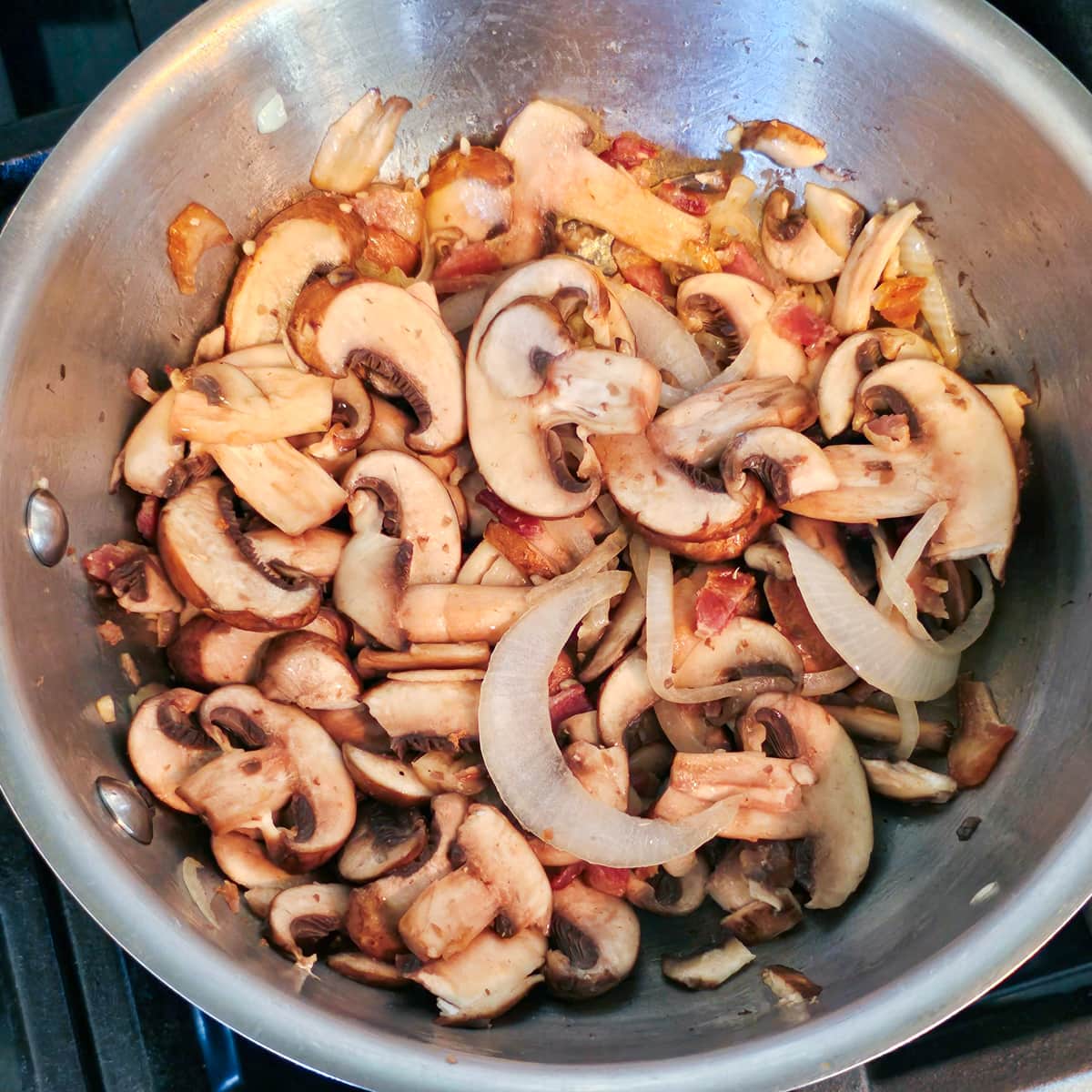 Add in the beef broth or stock, stone ground mustard, Worcestershire sauce and salt and pepper, and stir to combine. Bring to a boil, then reduce to a simmer. Continue to simmer the mushroom gravy until it has thickened to your desired consistancy.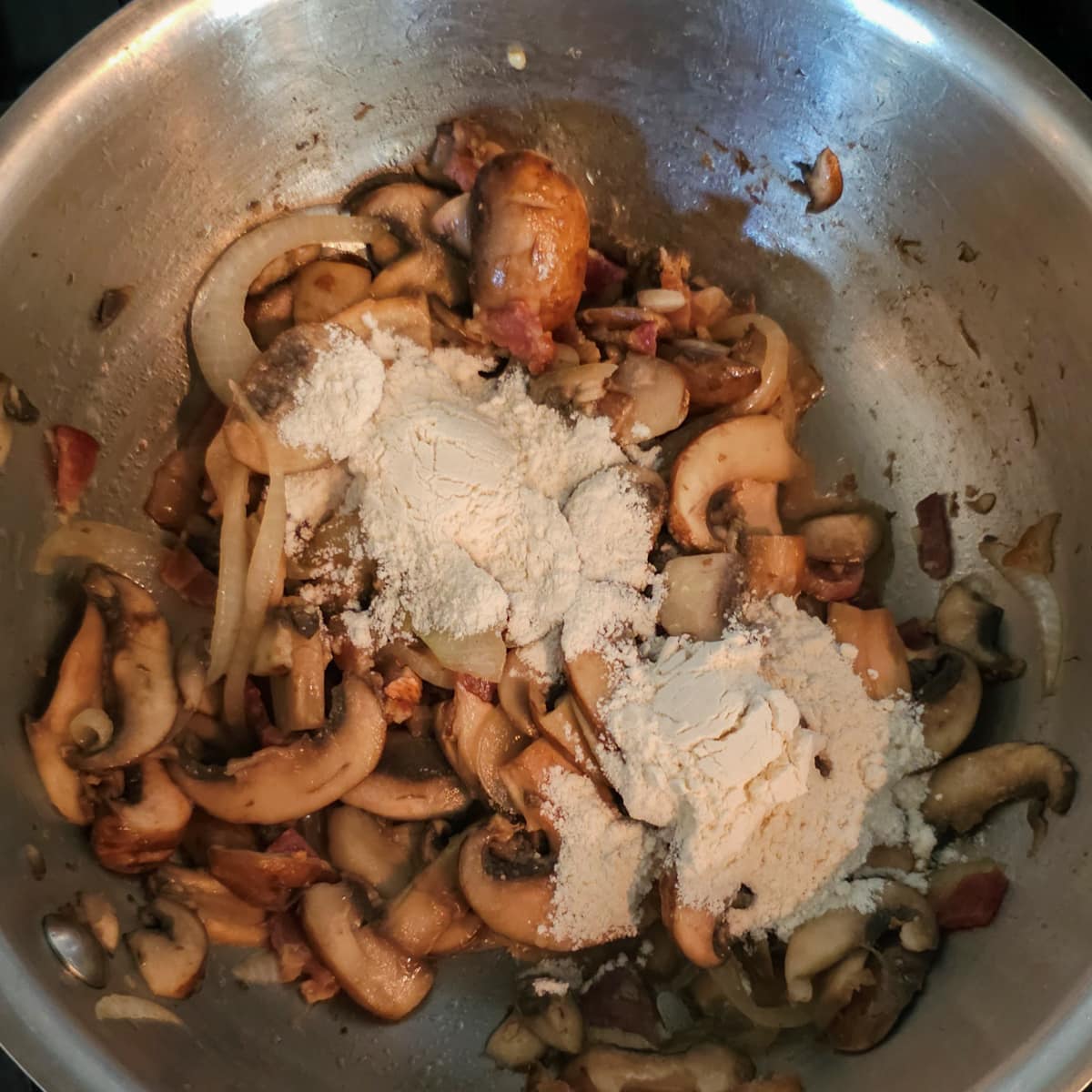 Taste the sauce and add more salt or pepper as desired. Just before serving, stir in the heavy cream and stir to combine. Heat for 1-2 minutes and your German Jager sauce is ready to serve.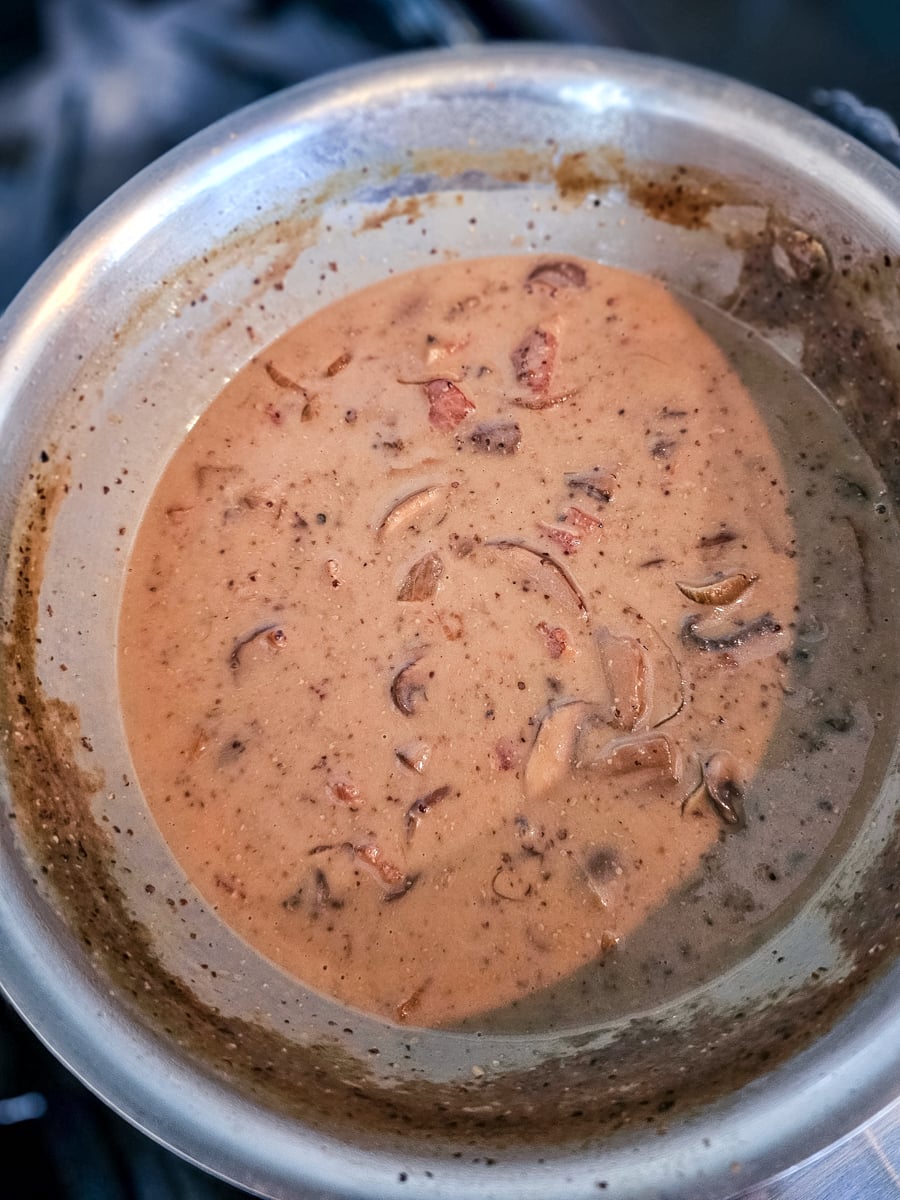 Be sure to give some of our other great sauce and gravy recipes a try:
What to serve with German Jager Sauce
Most famously, German Hunter sauce is served as a topping for schnitzel known as Jager schnitzel. Indeed, the rich German mushroom gravy it the perfect topping for homemade schnitzel but it also can be used atop chicken breasts, wild game meat, spaetzle, German Beef Rouladen, potatoes, or even steak.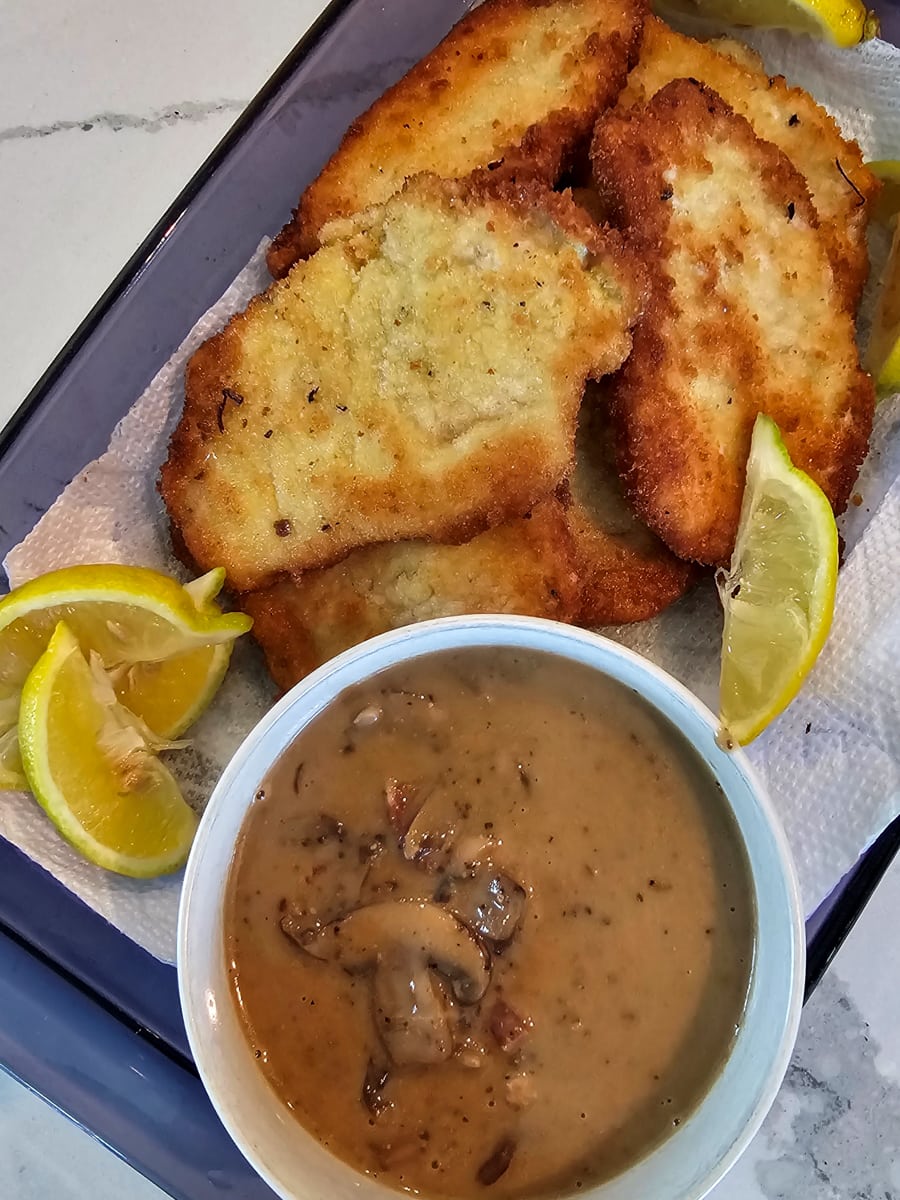 Any leftover sauce should be used within a few days and kept in the refrigerator. Reheat the leftover sauce on the stovetop and thin with a little milk or beef broth if the sauce has become to thickened.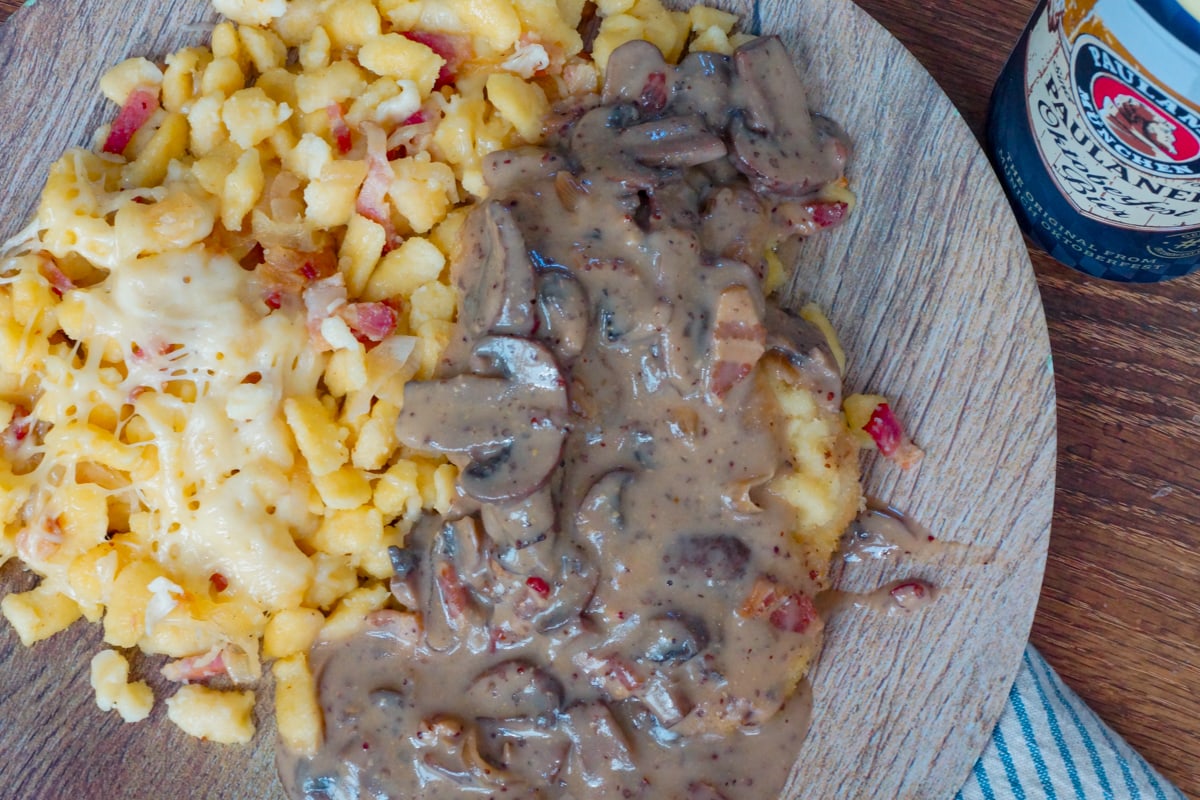 Thank you for taking the time to visit our blog. If you tried and enjoyed our recipe, please share with others and please leave us a comment and review. We also love to see your pics so don't forget to tag us @Carne_Diem_Culinary or #CarneDiemBlog. To be notified of future recipes please follow us on Facebook, Instagram, or Pinterest, or sign up for our e-mail notifications. Until next time, Carne Diem!
📖 Recipe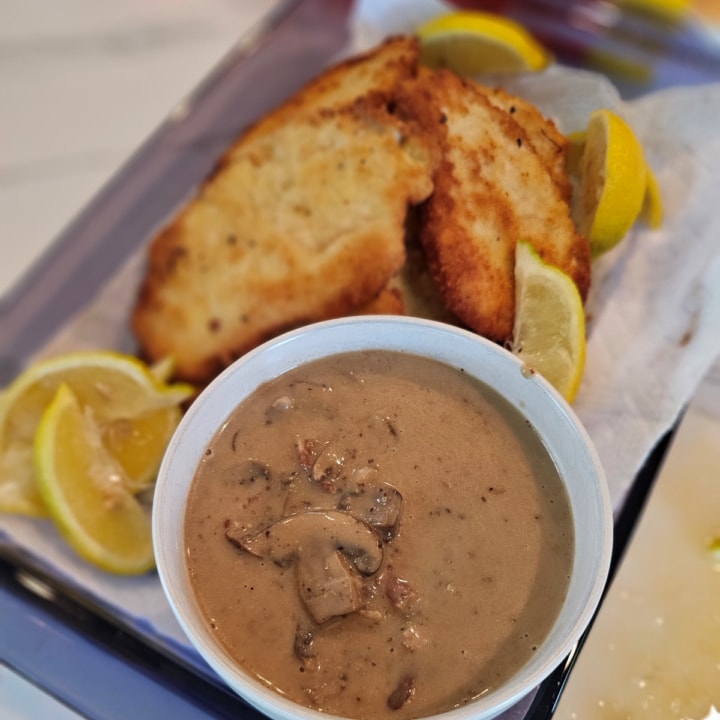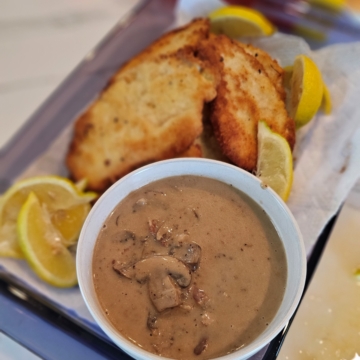 Hunter's Sauce: German Mushroom Gravy
German Hunter sauce is a rich and flavorful mushroom gravy famous in Bavaria. Use it to top schnitzel, pork, beef, potatoes, or add some extra flavor to any of your favorite meat dishes.
Ingredients  
2

Bacon Slices

Chopped

6

Ounces

Baby Bella Mushrooms

½

Yellow Onion

sliced

2

Tablespoons

Butter

1

Garlic Clove

2

Tablespoons

Flour

2

Cups

Beef Broth or Stock

1

Tablespoon

Stone Ground Mustard

½

teaspoon

Salt

¼

teaspoon

Black Pepper

¼

Cup

Heavy Cream
Instructions 
Fry the bacon in a saucepan, over medium heat, until cooked. Add the butter and melt.

Add the onion slices and cook until just beginning to brown, about 3-5 minutes.

Add the garlic and the sliced mushrooms and cook for about 5-6 minutes, until the mushrooms are soft.

Sprinkle the flour over the onion and mushroom mixture and stir to combine. Stir constantly for about 1 minute.

Add the broth/stock, mustard, Worcestershire sauce, salt and pepper and stir to combine. Bring to a boil, then reduce heat to a simmer.

Continue to cook until the sauce has thickened to your desired consistency, stirring frequently.

Add the heavy cream and stir to combine. Simmer for about 1-2 minutes, then remove from the heat.

Serve warm over schnitzel, potatoes, or your favorite meats.