Equipment and Tools of the Trade
Equipment we use, love, and can't live without.
Instant Read Thermometers
The single most important thing that a person can buy to improve their food or BBQ. A small handheld device that can often be picked up for 20-80 bucks, this tool provides an accurate temperature reading within about a second.
Sous Vide
A sous vide is a device that cooks food in a precisely temperature controlled water bath, enabling our food to come out at the exact temperature you want every time
Jaccard
A Jaccard Meat tenderizer is a handheld meat tenderizer that allows you to tenderize your meat without changing it's shape (e.g. pounding it with a meat mallet) or adding chemical tenderizers.
In Meat/Grill Thermometers
In meat or in grill thermometers add another level of convenience to your cooks, while providing real time data about the progress of your food.
More Coming Soon
Check back later for more of our favorites
More Coming Soon
Check back later for more of our favorites
Our Grills and Smokers
Brief summaries of our grills and smokers, including pros and cons of each.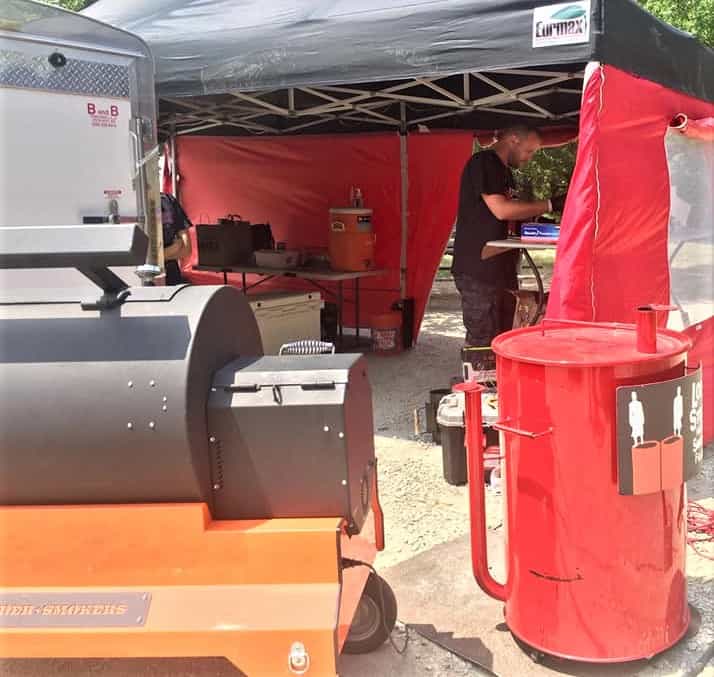 Pellet Smokers
Coming Soon
Ceramic Smokers
Ceramic Smokers and Kamado Grills are our favorite for versatility. They also score highly in ease of use and reliability. Read our full review here.
Portable Grill
Coming Soon
Upright Chest Smoker
Coming Soon