Protein:
Method: Grill or stovetop, Oven
Jump to Recipe
Chivito is the national dish of Uruguay and is as popular there as hamburgers are in the United States. Legend goes that a local chef created the sandwich when a patron from Argentina came in requesting a goat sandwich (Chivito). As he was all out of goat, he threw together an epic sandwich with what he had on hand that day, steak, ham, cheese, lettuce, and tomato. The patron loved it and the iconic dish was born. Similar to hamburgers, there are thousands of slight variations in the way Chivito is composed. This version is based on one of our favorite versions that we enjoyed at a local food truck.
Making the Chivito Sandwich
Prepare Your toppings
For a proper Chivito Sandwich you will need steak, ham, lettuce, tomato, cheese, and mayo. Our version also includes fried egg, olives, and bacon.
You can use your favorite type of steak for the sandwich. If you enjoy a certain steak on the grill by all means use it. We prefer to use a nice strip steak or top sirloin, but use your favorite. Likewise, cook the steak to your preference. I prefer medium rare, but the wife prefers medium. It is completely up to you.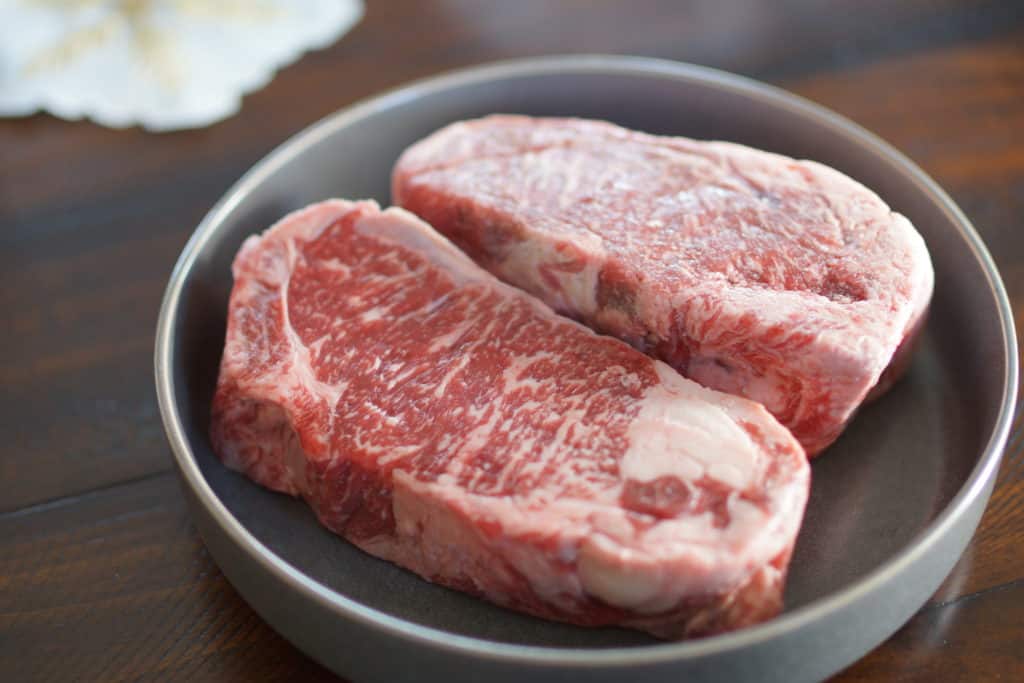 We like to grill the steaks while we are preparing the rest of the sandwich, however, if you do not want to heat up a grill you can sear the steak in a cast iron pan as well. Sous vide steak also works well.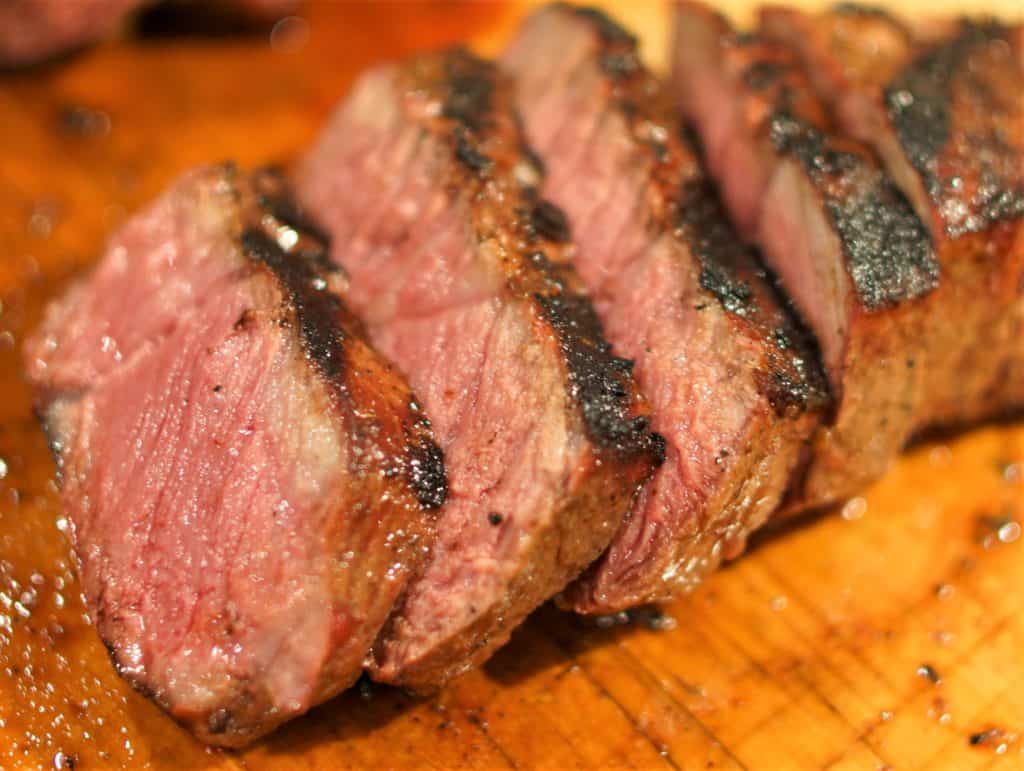 Measure out about a quarter cup of olives and rinse them briefly. Slice or dice the olives and set aside. Our absolute favorite olives are castelvetrano olives, but feel free to use your favorite. Slice the tomato and mozzarella and set aside. Chop the lettuce and set aside.
Fry the 4 slices of bacon to your desired doneness then set aside.
Briefly brown the ham in the bacon grease, then set aside. Work in batches if you need to.
Fry the eggs in the bacon grease and cook to desired doneness. Our favorite is over medium, but over easy or over hard work well, too. We have also had good results using hardboiled eggs if you prefer. Season the egg with a little salt and pepper while it fries.
Assemble Your Chivito Sandwich
If needed slice your bread in half and prepare to assemble the sandwich. Use any bread that you like, but make sure it is high quality. Sub rolls, small Italian loaves, and ciabatta rolls all work very well for Chivito
On the top half of the roll spread the mayo then top with the lettuce and tomato.
On the bottom half of the sandwich bread spread more mayo, then place the ham, steak slices, mozzarella, and olives. Repeat with both sandwiches.
Briefly place the sandwich bottoms in a 350 degree oven or place under a broiler briefly to melt the cheese.
Once the cheese is melted, top with the bacon and egg and place the top of the sandwich on.
Grab a napkin or 2 and dig in! The chivito is more than a meal by itself, but if you are looking for sides, it pairs well with French fries or our charro beans. Since you already have a pan with some extra bacon grease our Fried Boursin Salad with Raspberry Vinaigrette is also an easy addition to the meal.
Looking for more great sandwich ideas? Take a look at this fantastic Caribbean Roast Pork Sandwich inspired by the iconic Paseo in Seattle.
Thanks again for visiting Carne Diem. If you tried and enjoyed our recipe, please share with others. Also don't forget to tag us @Carne_Diem_Culinary or #CarneDiemBlog, we love to see your pics! To be notified of future recipes please follow us on Facebook,  Instagram, or Pinterest, or sign up for our e-mail notifications.
📖 Recipe
Uruguay's Chivito Sandwich
Chivito is a steak sandwich of epic proportions. This national dish of Uruguay is topped with grilled steak, ham, bacon, melted mozzarella cheese, diced olives, lettuce, tomato, and topped off with an optional fried egg. It is without a doubt an entire meal pressed between 2 pieces of warm toasted bread.
Ingredients  
Sandwich bread or rolls

1

pound

Steak (Top Sirloin, Strip, or Ribeye)

4

Slices

Cooked Ham

2

Eggs

6

Slices

Mozzarella Cheese

4

Slices

Bacon

¼

Cup

Green Olives

sliced

1

Tomato

sliced

Green Leaf Lettuce

Mayonnaise
Instructions 
Prepare your steak to your liking.

While the steak is cooking, cook the bacon to desired doneness, then briefly brown the ham in the bacon grease. Set the bacon and ham aside.

Fry the eggs to your desired doneness.

Top both halves of the bread with mayo, then place the lettuce and tomato on the top half.

Slice the cooked steak. Place the ham, steak, mozzarella, and olives on the bottom half of the bread or roll and briefly place in a hot oven or under a broiler to melt the cheese.

Top with the bacon and fried egg and then place the top half of the sandwich on. Enjoy while it is hot.
Nutrition
Calories:
1092
kcal
Carbohydrates:
6
g
Protein:
87
g
Fat:
80
g
Saturated Fat:
34
g
Polyunsaturated Fat:
7
g
Monounsaturated Fat:
34
g
Trans Fat:
1
g
Cholesterol:
439
mg
Sodium:
1917
mg
Potassium:
1130
mg
Fiber:
1
g
Sugar:
3
g
Vitamin A:
1441
IU
Vitamin C:
21
mg
Calcium:
490
mg
Iron:
6
mg