Last Updated on October 9, 2023 by Carne Diem
Origin: Australia
Method: Grill and Stovetop
Jump to Recipe
The Australian sausage sizzle has become an iconic food in Australia due to its political ties. This grilled sausage is served on sandwich bread and topped with a variety of grilled sausage toppings. Our Aussie sausage with homemade ketchup is topped with seasoned grilled onions, and is the perfect food for election day, or any day.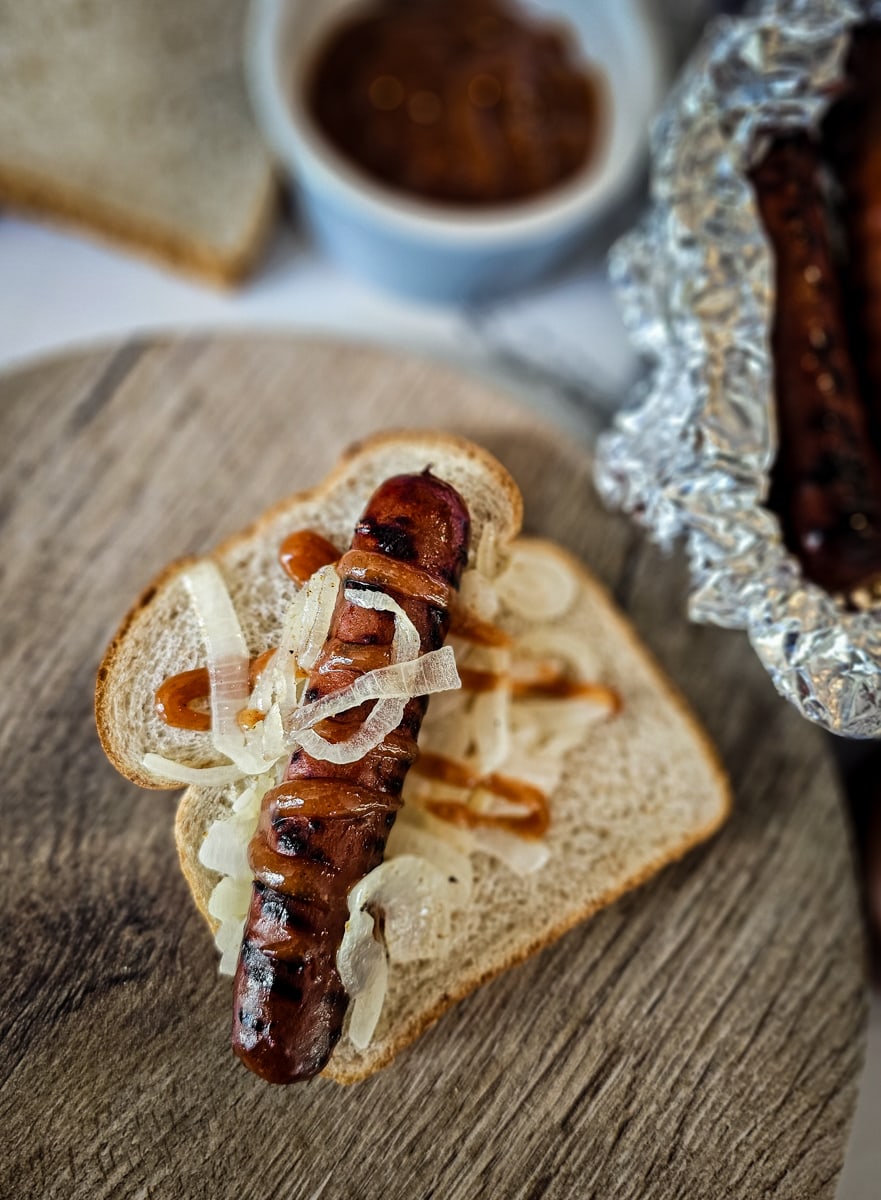 History of Australia's "Democracy Sausage"
The sausage sizzle dates back to the 1940's in Australia, but become to take on International fame when it became inherently tied to elections in Australia. Around 2010 food stalls began to be set up at polling places as political fundraisers. With voter turn out for Australians at close to 96%, and election day always falling on a Saturday, it quickly became more of a social function as well. As a result, there are now plenty of food venders present at the polling places. It is now tradition for hungry Australians to eat these "Democracy Sausages" while they wait to complete their civic duty.
The Aussies keep it simple with grilled sausages (typically beef) served upon a piece of white bread with grilled onions and some tomato sauce (ketchup).
Creating your own Sausage Sizzle
Traditional Sausage type for a Sausage Sizzle
Traditionally beef sausages are favored in Australia, but pork has become common as well. Select a high quality sausage and fire up your grill and get ready to cook.
If you want more great sausage recipes then check out some of our favaorite sausage recipes here:
Grilling the Australian sausages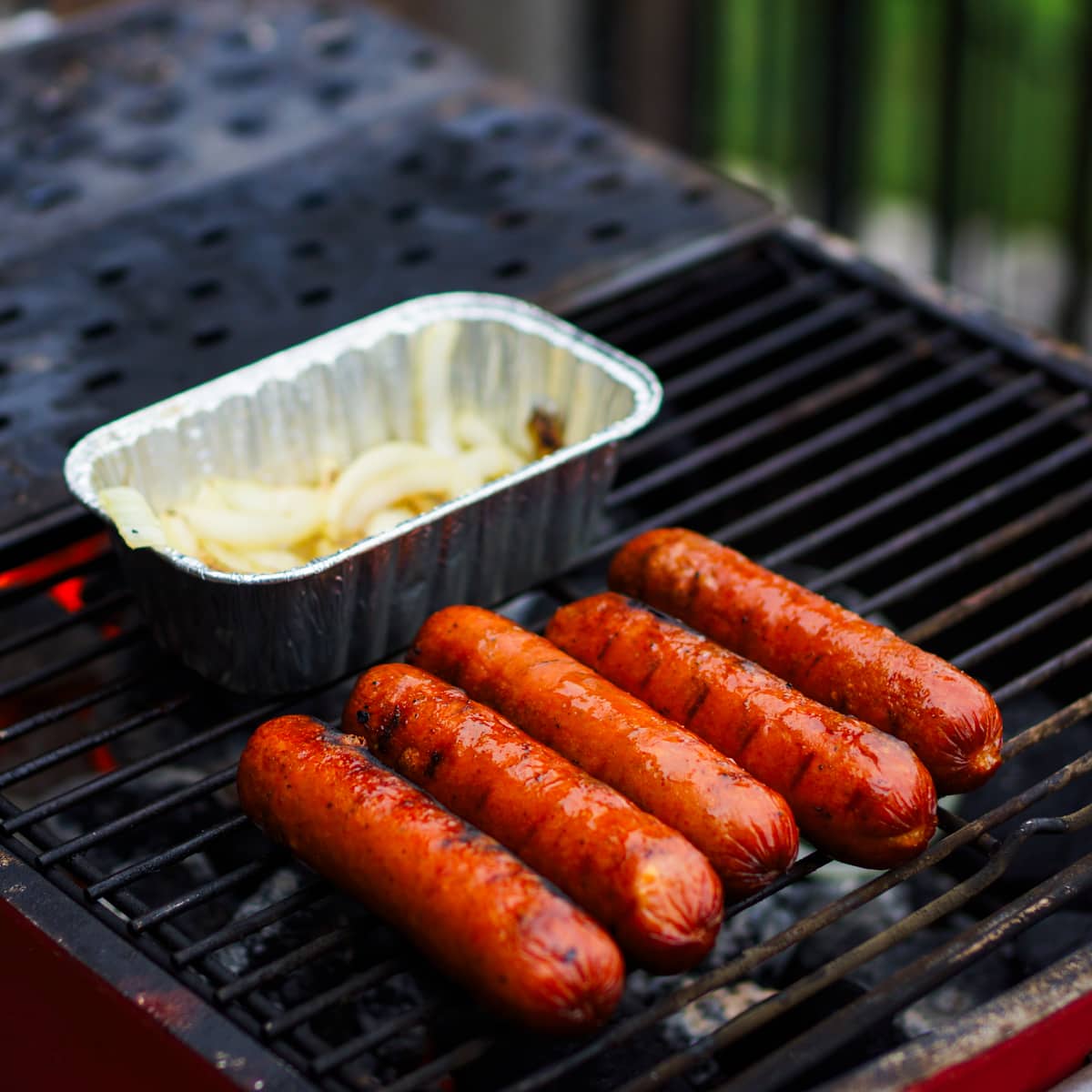 Grill the sausages over medium high heat, around 400 degrees. Rotate the sausages about every minute or two to ensure even cooking. Precooked sausages just need to be heated through and cooked to your liking. Uncured or raw sausages should be cooked to an internal temperature of 165 degrees.
Prepare the seasoned onions
A true sausage sizzle is not complete without grilled onions. I love my onions cooked directly on the grill, but the wife likes hers sautéed in butter on the grill. You can't go wrong with either method. Brown the onions until soft, or cook them longer to caramelize them. Seasoned the grilled onions with a little seasoning salt or give our Quick and Easy Burger Seasoning a try.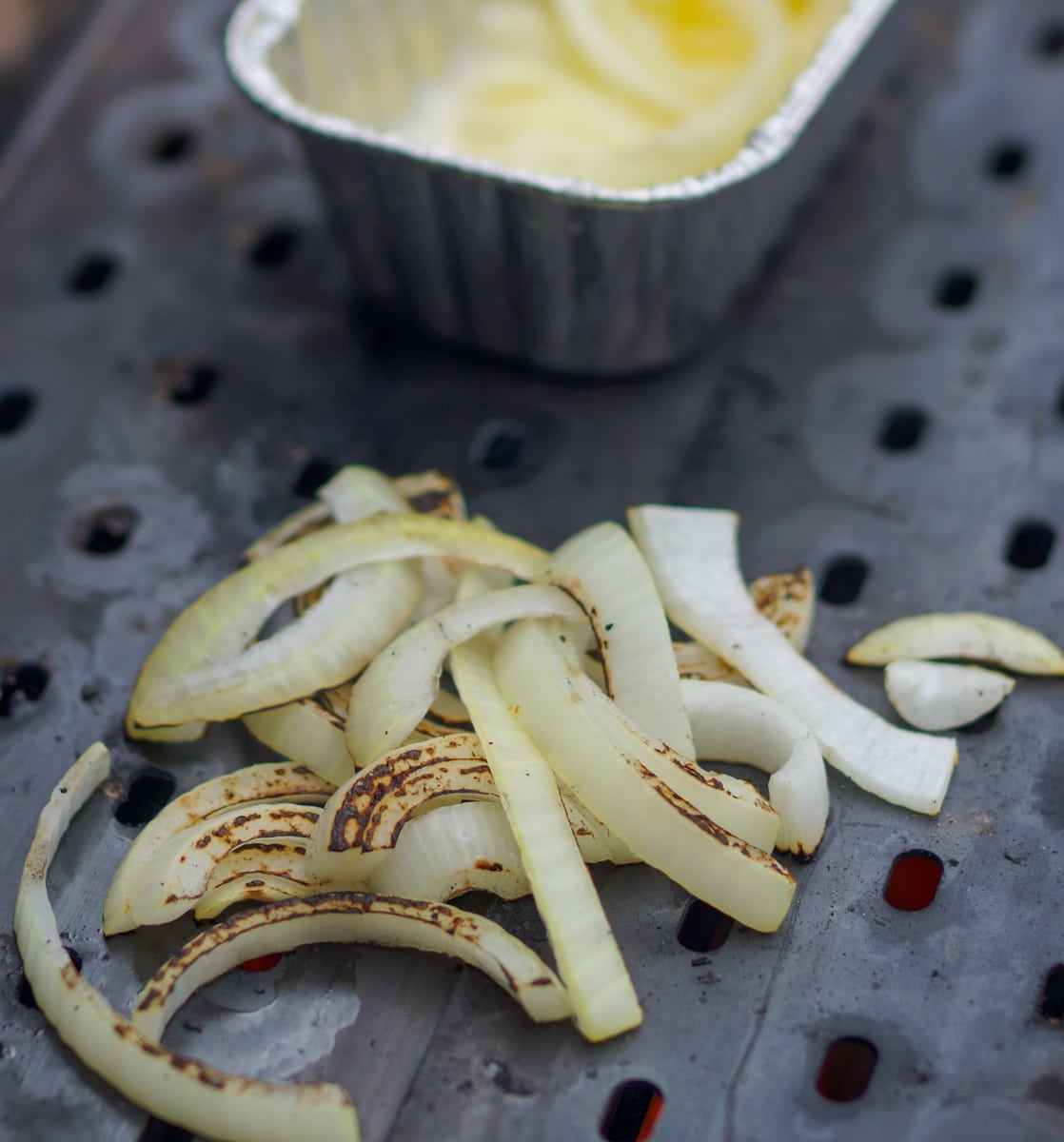 Making the Homemade Ketchup
No Sausage Sizzle is complete without some high quality Australian tomato sauce (AKA ketchup). This recipe is really easy, and the majority of the cook time is down time while the sauce simmers. This gives you plenty of time to tend to your grill.
The story of Australian tomato sauce is interesting in itself as Heinz has tried for years to get the name ketchup to catch on there, but to no avail. Worry not ketchup lovers, Australian tomato sauce is the equivalent to American ketchup, just a different name. Our homemade ketchup is inspired by a recipe posted by Australian food critic Matt Preston.
This homemade ketchup recipe can be made with fresh tomatoes, but we chose to keep it simple this time and use high quality crushed tomatoes.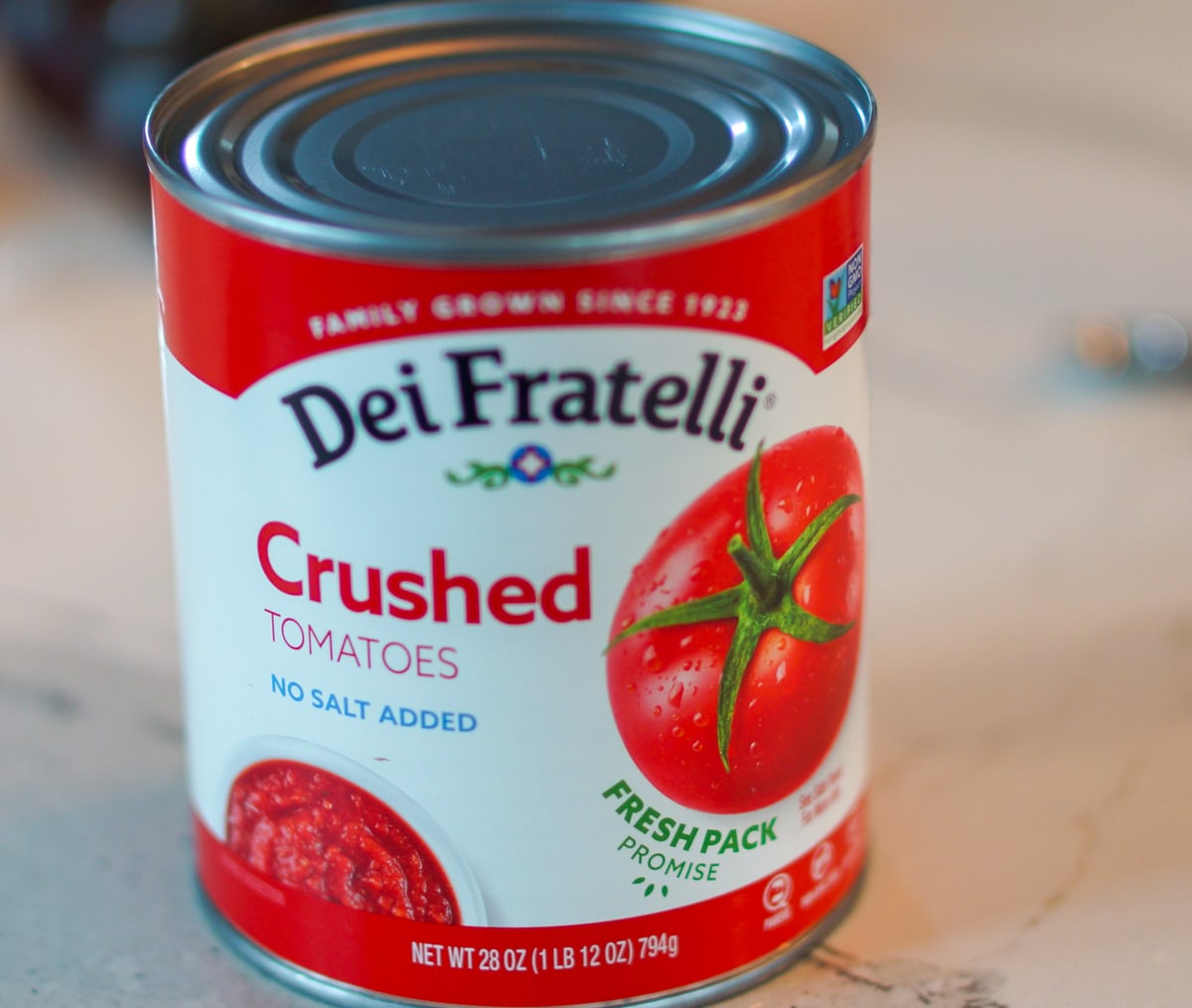 Combine the tomatoes, spices, garlic, and onion in a sauce pot and bring the mixture to a brief boil, then reduce the heat to simmer and cook for about one hour.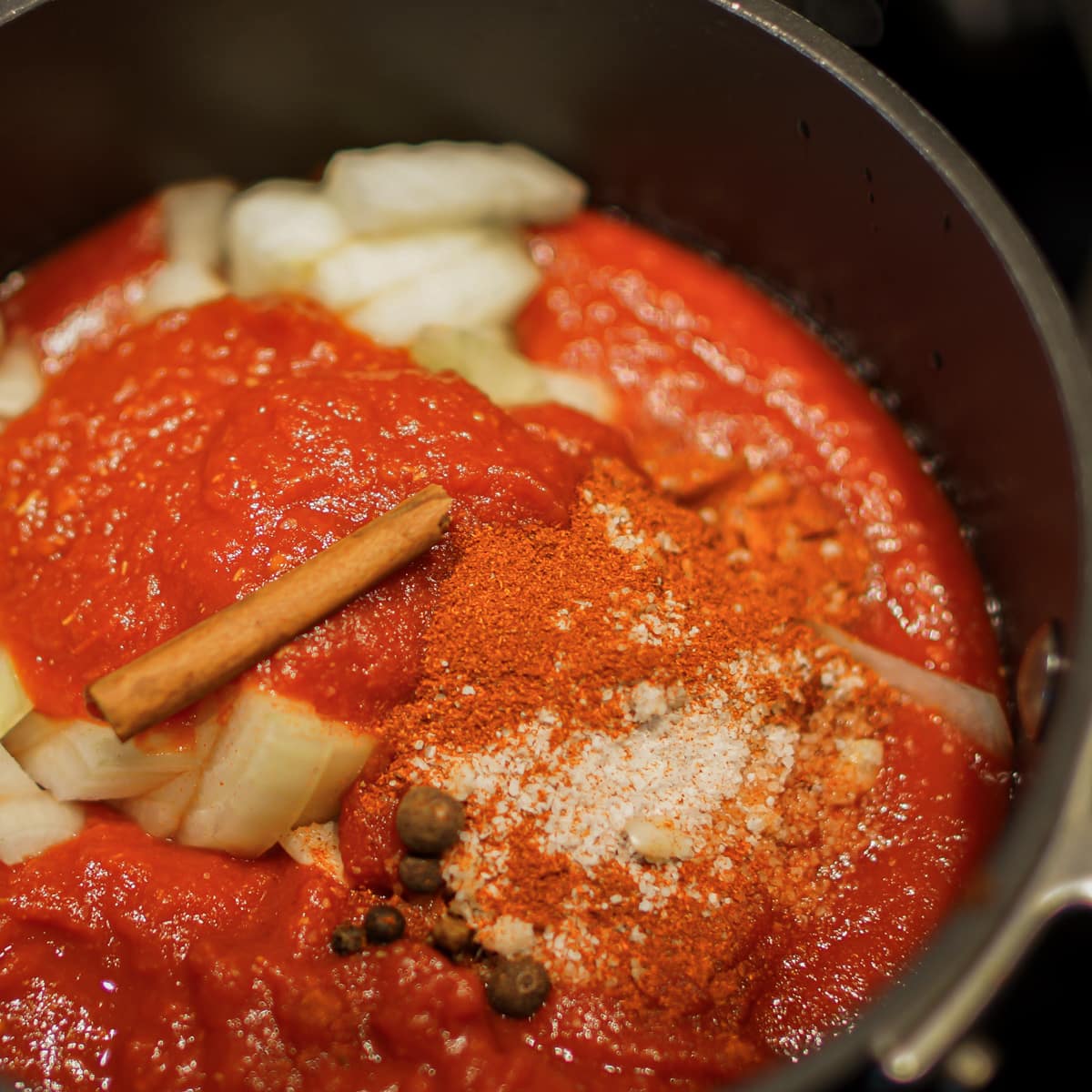 After an hour, stir in the malt vinegar and sugar.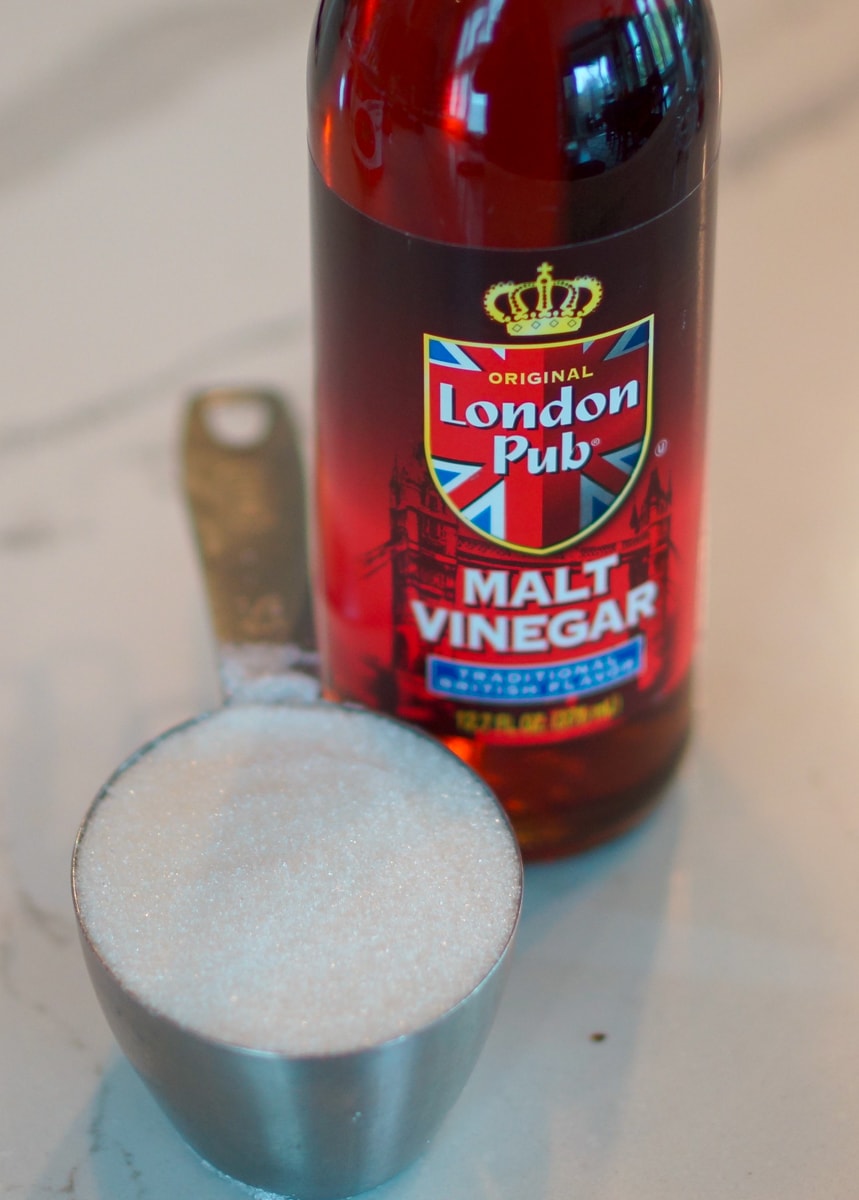 Continue to simmer the sauce until it reaches your desired consistency, typically about another 30-60 minutes.
At this point, remove the cinnamon stick and blend the sauce in a blender or with an immersion blender until smooth.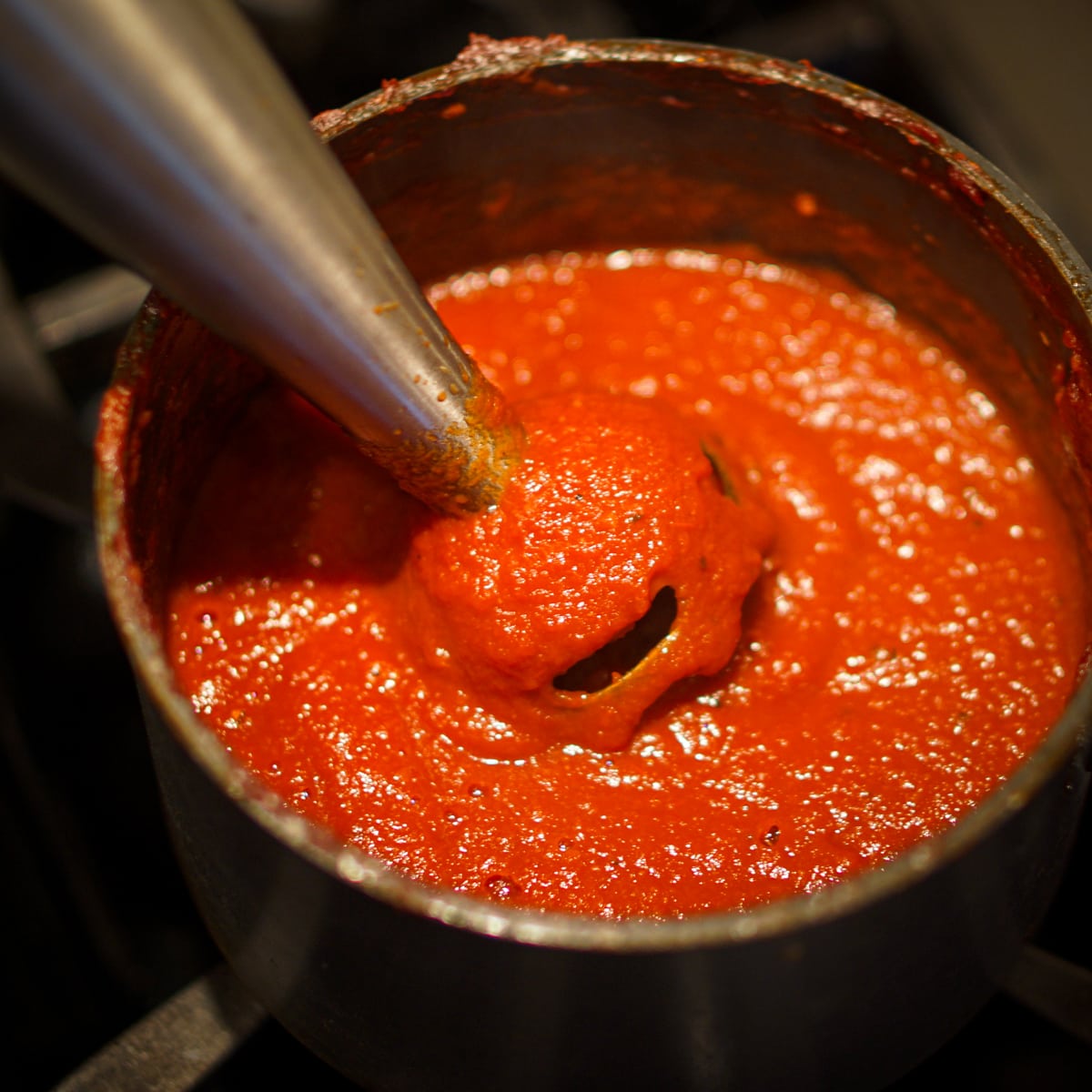 Topping Your Sausage Sizzle
Perhaps even more divisive than which political candidate to vote for, is the proper way to top an Australian grilled snag. Even the location of the toppings has become a political hot bed. Ultimately what to top your grilled sausage with is a matter of personal preference, but grilled onions and tomato sauce (ketchup) tend to be the most popular.
Top your sausage sizzle with your grilled onions and homemade ketchup. Additional toppings may include mustard, and even BBQ sauce. Serve it up with some Always Crispy French Fries, and a Smoked Arugula Salad With Bourbon Vinaigrette.
Frequently Asked Questions
Why do Australians call it a sausage sizzle?
Australian grilled sausages, also known as snags, have become known as sausage sizzle, named after a large social gathering by the same name. These social events are common as school fundraisers and even political fundraisers at voting centers on election day.
What are the most common toppings for a sausage sizzle in Australia?
By far the most common toppings are onions and tomato sauce (ketchup). Mustard and even barbeque sauce are also common.
Do onions go on top or bottom of the sausage in an Australian Sausage Sizzle?
Aussie's prefer the onions to be on the top of their grilled sausages. In fact locals were whipped into a frenzy when a local chain suggested that onions be served beneath the sausage in order to keep the toppings from a falling off of the snag.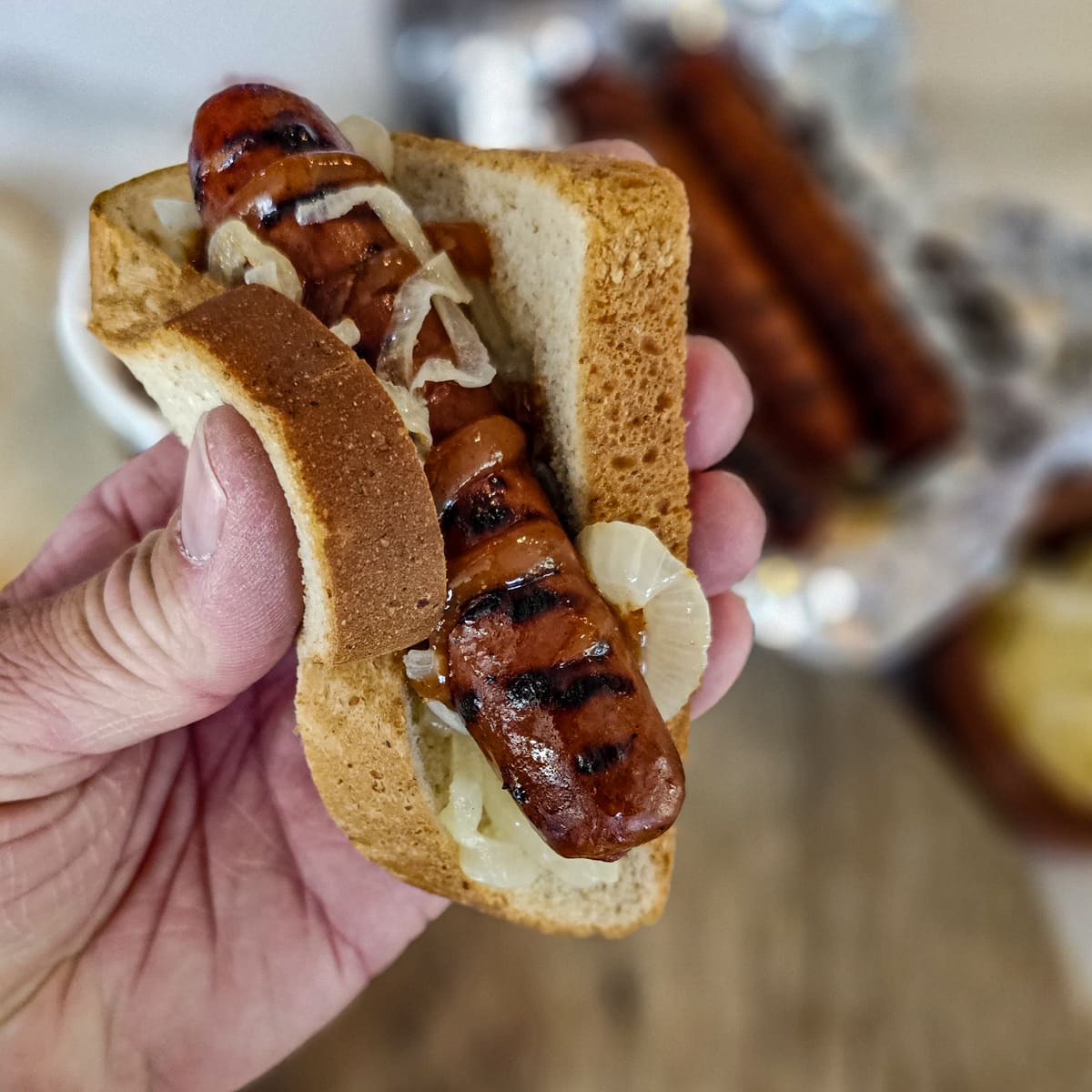 Thank you for taking the time to visit our blog. If you tried and enjoyed our recipe please share with others and please leave us a comment and review. We also love to see your pics so don't forget to tag us @Carne_Diem_Culinary or #CarneDiemBlog. To be notified of future recipes please follow us on Facebook,  Instagram, or Pinterest, or sign up for our e-mail notifications. Until next time, Carne Diem!
Also, please get out and vote!
📖 Recipe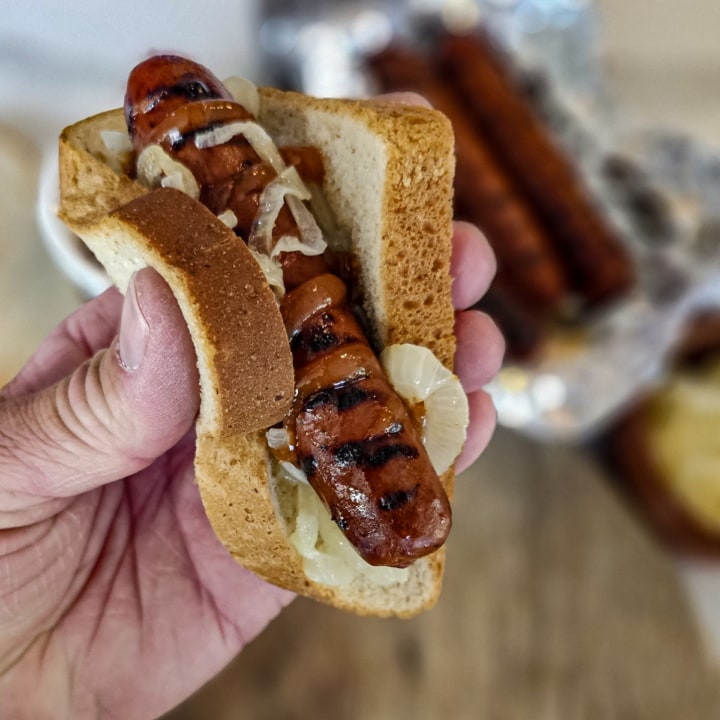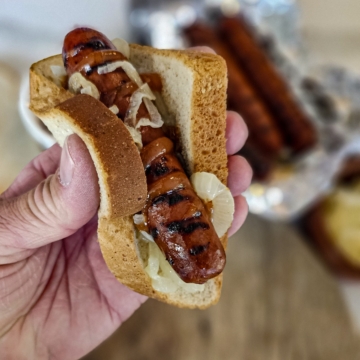 Sausage Sizzle with Homemade Ketchup
Sausage sizzle has become a symbolic election day food in Australia. These grilled beef sausages topped with grilled onions and homemade ketchup are served on simple white bread, just like you are likely to find waiting for you outside the election centers in Australia, after you cast your vote.
Ingredients  
1

package

Beef Sausages or Brats

½

Onion

Thinly sliced

2

Tablespoons

Butter

1

Loaf

High Quality White Bread
Homemade Ketchup
1

28 oz

Can Crushed Tomatoes

⅔

cup

Malt Vinegar

1

Small Yellow Onion

diced

½

cup

Sugar

½

Cinnamon Stick

1

Garlic Clove

minced

3

Allspice Berries

3

Whole Cloves

3

Black Peppercorns

1

teaspoon

Sweet Paprika
Instructions 
Homemade Ketchup
Combine all of the ingredients except the sugar and vinegar into a sauce pot and bring to a boil, then reduce heat to simmer.

Simmer the sauce for 1 hour.

Add in the sugar and vinegar and return to a boil for about a minute, then again reduce heat to a simmer. Continue to simmer until it reaches your desired consistency, stirring frequently. Depending on the amount of liquid in your tomatoes, this can take 30 minutes to an hour.

Remove the cinnamon stick, then blend the sauce to a smooth consistency in a blender or with an immersion blender.
Sausages and Grilled Onion
Heat grill to medium heat.

Grill your sausages to your personal preference.

Grill the onions in a small foil pan or boat with the butter, or directly on the grill until they are soft and slightly caramelized.

Serve the sausages on a piece of high quality white bread topped with the grilled onions and homemade ketchup.
Nutrition
Calories:
313
kcal
Carbohydrates:
57
g
Protein:
8
g
Fat:
6
g
Saturated Fat:
2
g
Polyunsaturated Fat:
2
g
Monounsaturated Fat:
1
g
Trans Fat:
1
g
Cholesterol:
8
mg
Sodium:
445
mg
Potassium:
140
mg
Fiber:
3
g
Sugar:
18
g
Vitamin A:
213
IU
Vitamin C:
2
mg
Calcium:
232
mg
Iron:
3
mg